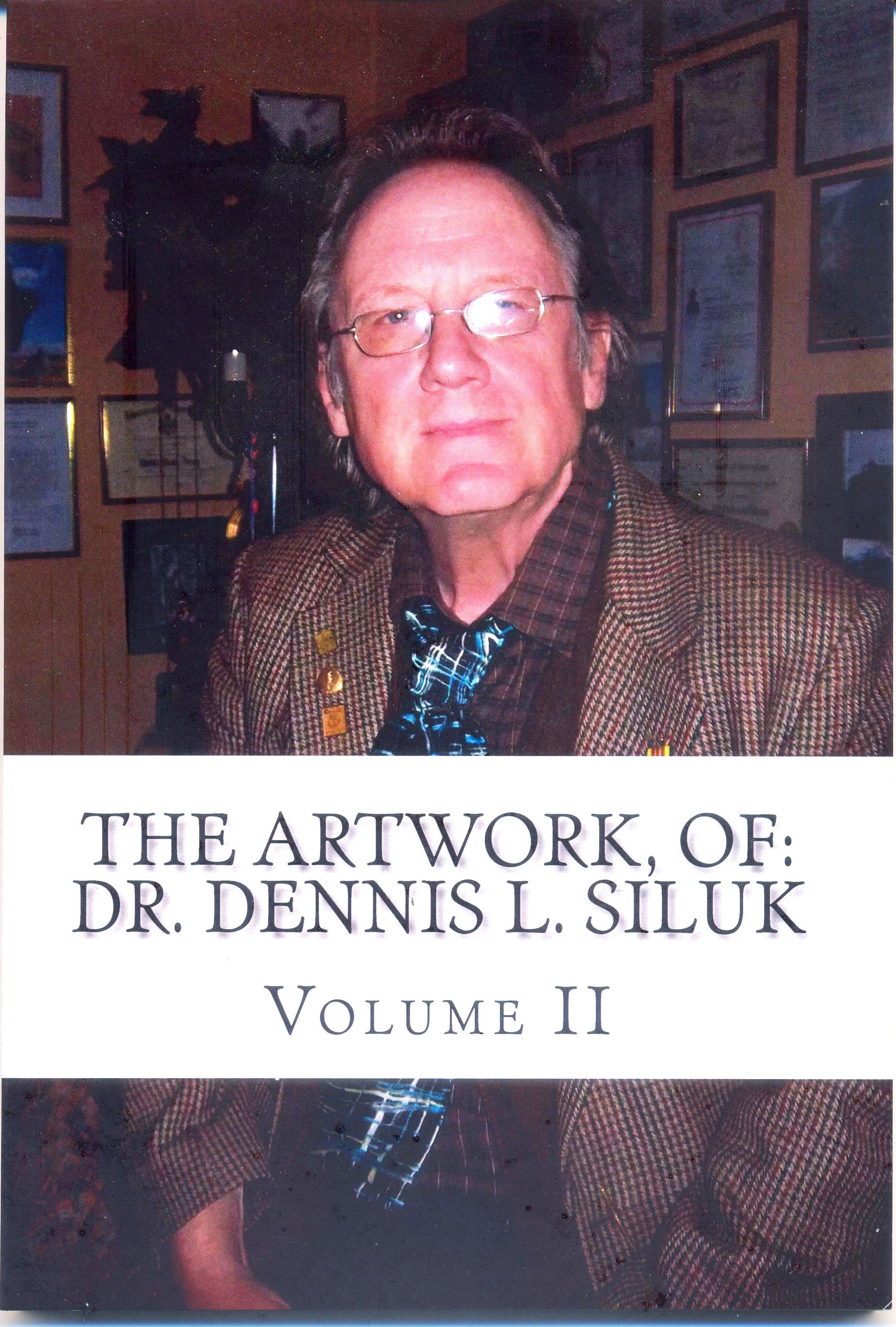 Dr. Dennis L. Siluk was always gifted with the art of drawing, he was born with that natural talent, and he was really proficient at that, creating over one thousand and five hundred artworks by his virtue of imagination and talent… This Volume II contains one hundred and thirty four artworks.

Available in the bookstores throughout the internet.

ISBN 9781983838910
One of the main objects of Dr. Siluk's new work, the novelette: "The Protagonist," is his non-dramatic form and non-traditional narration (seemingly in a poetic prose style); this being a central idea in this Kafkaesque effort (or surreal work); a labor that says it does not have to be like everyone else's (a near five year undertaking).

Available in the bookstores throughout the internet

ISBN 978-1539169338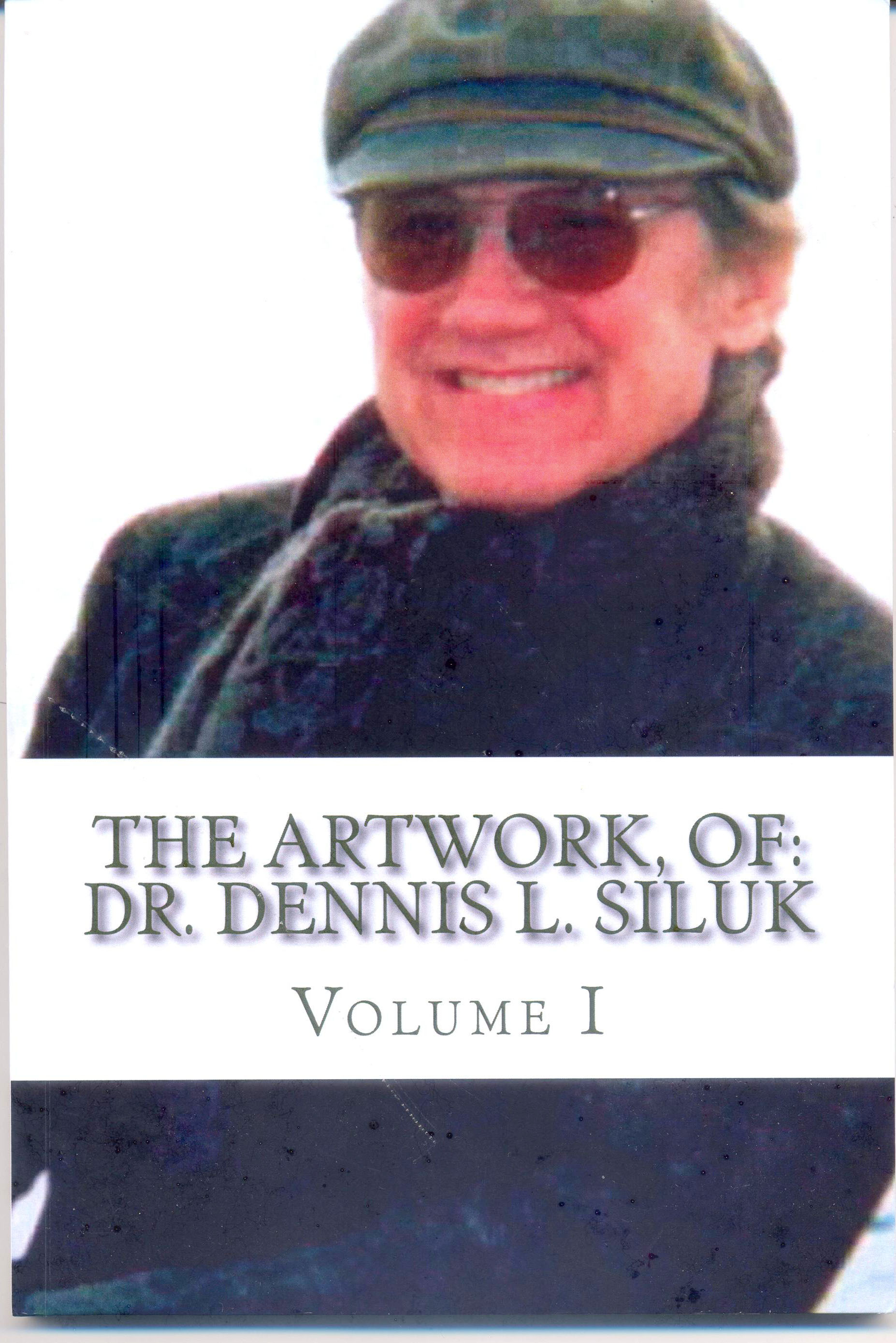 Dr. Dennis L. Siluk was always gifted with the art of drawing, he was born with that natural talent, and he was really proficient at that, creating over one thousand and five hundred artworks by his virtue of imagination and talent… This Volume I contains seventy art works.

Available in the bookstores throughout the internet.

ISBN: 9781974435418

undefined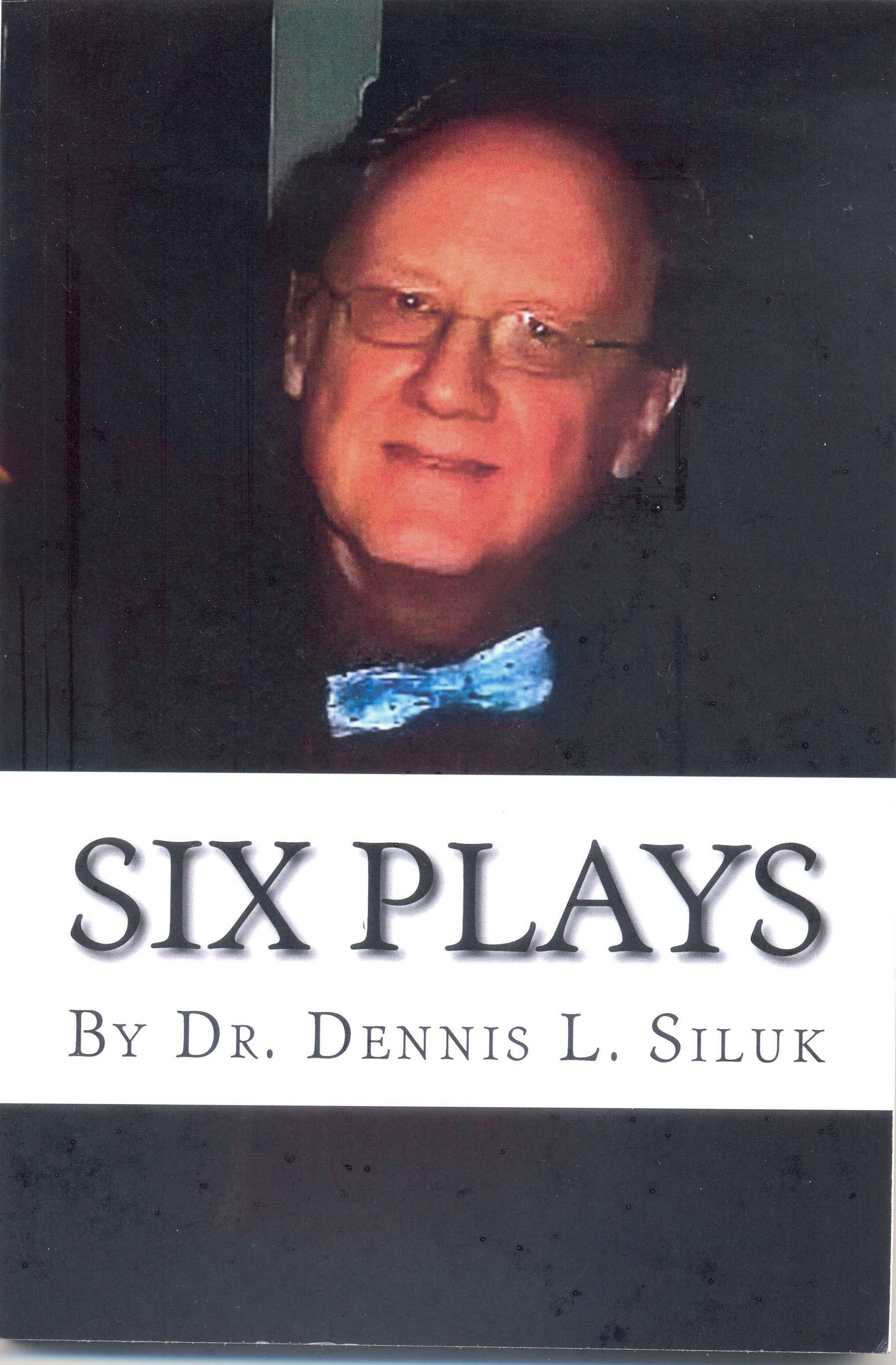 undefined

This book contains 6 plays by Dr. Dennis L. Siluk, both full with half comic throbbing of the human race, a dark narration of a murder story, a fable of the deep Peru, an unprompted, nostalgic poignant fragmentary plays.

Available in the bookstores throughout the internet.

ISBN

9781548074272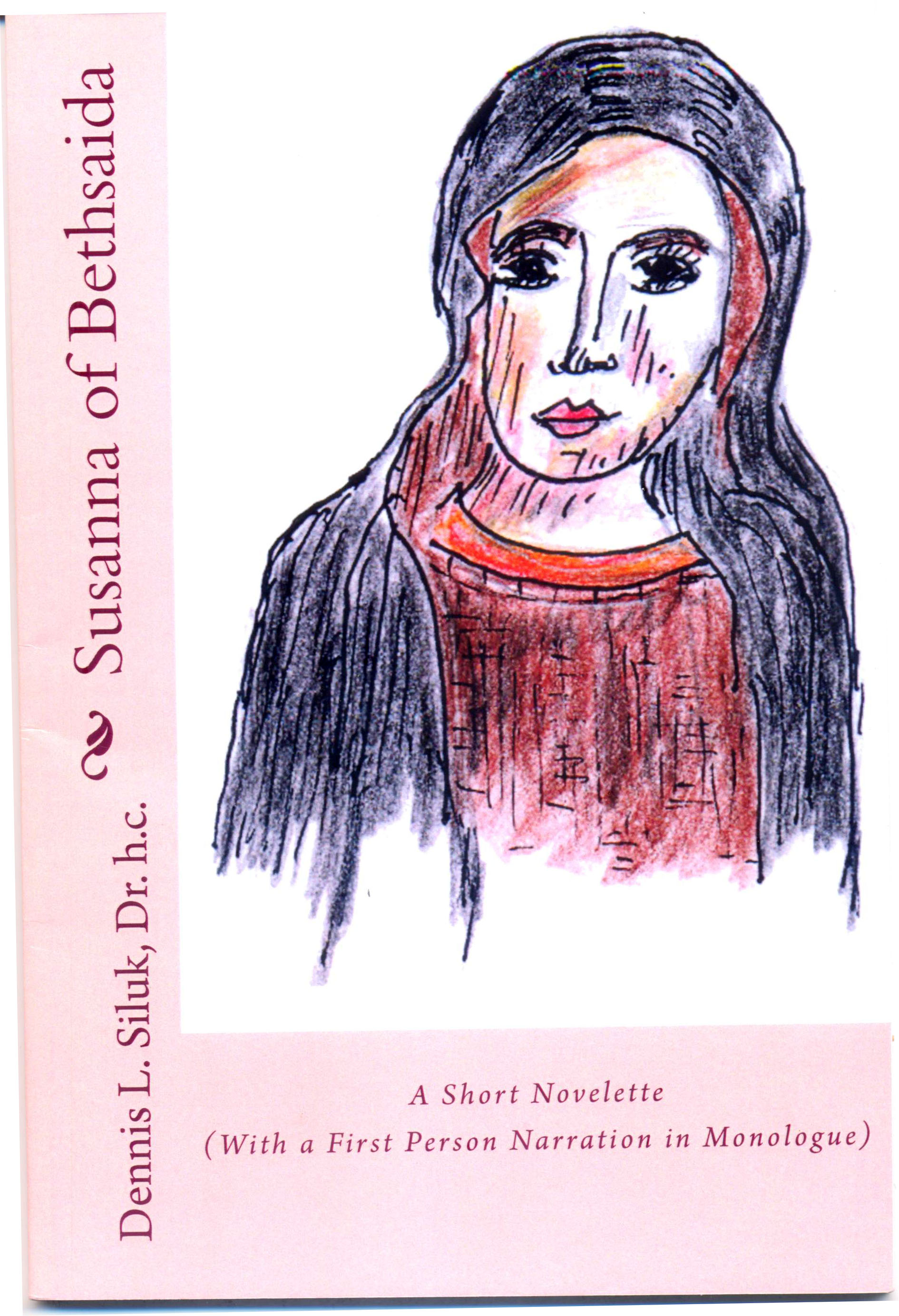 The novelette, "Susanna of Bethsaida" is a wondrous short novelette of a Saint, a woman contemporary with Mary from Magdala both whom walked with Christ. Drawing on the Gospels of the New Testament, sources from the Vatican library, and other resources, we see Jesus Christ and his entourage, as they follow Him heart, mind and soul, on his journey.

Available in the bookstores throughout the internet.

ISBN: 978-1548073824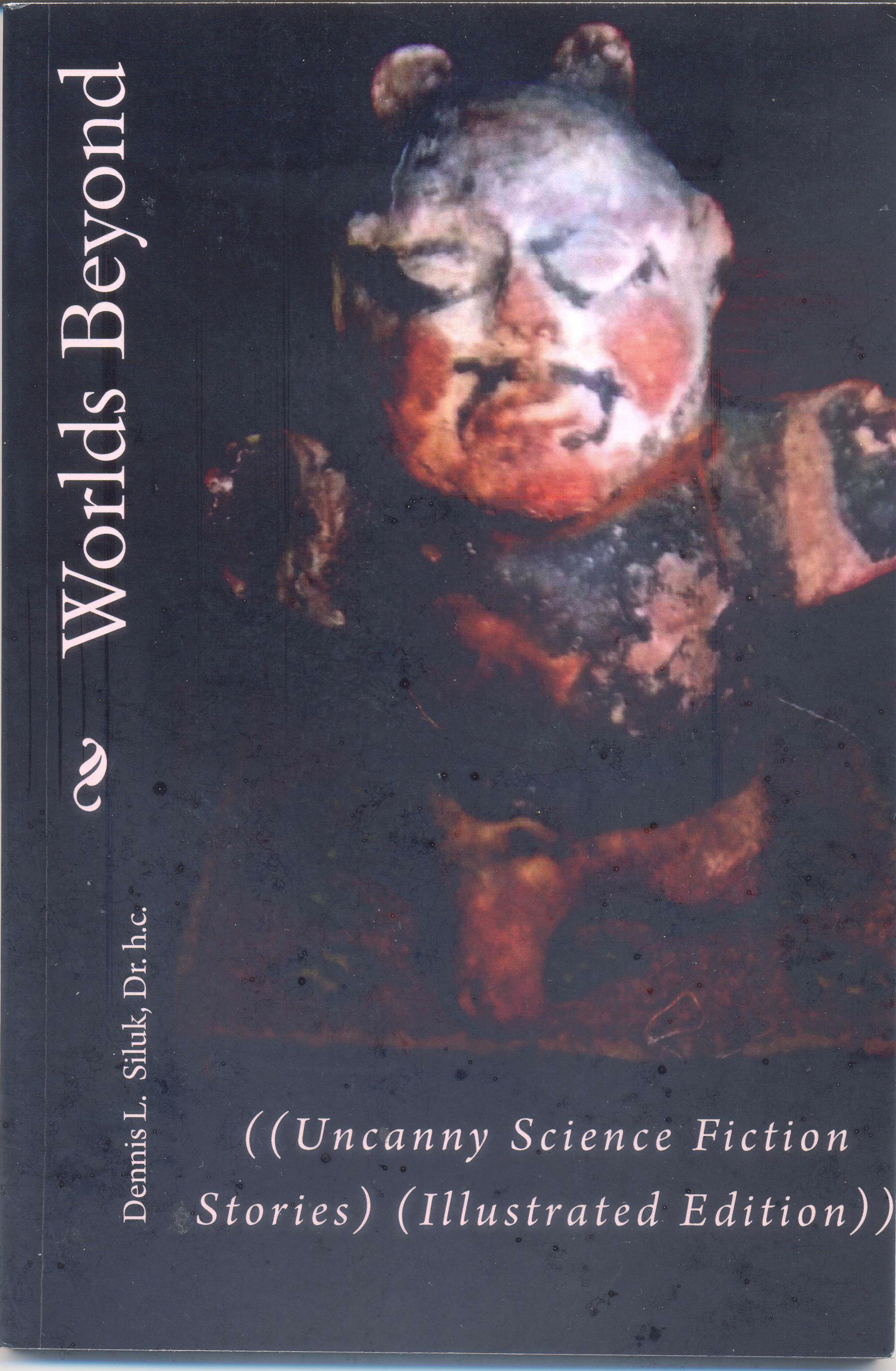 In these twenty-three short stories of Science Fiction, called 'Worlds Beyond' comes quantum visions of infinite spheres and multiple dimensions. The book similar to "Out of Quantum Space and Time," but more of a reworked version, with four additional stories, thus, not a 2nd Edition, but first in its own right. Brilliantly conceived and executed in a style that is unique for the 21st Century reader, with over twenty illustrations. There is no imitativeness, all are original in concept and performance. The readings are a discovery, a quick read, entertaining, and astonishingly.

Available in the bookstores throughout the internet

ISBN 9781539793403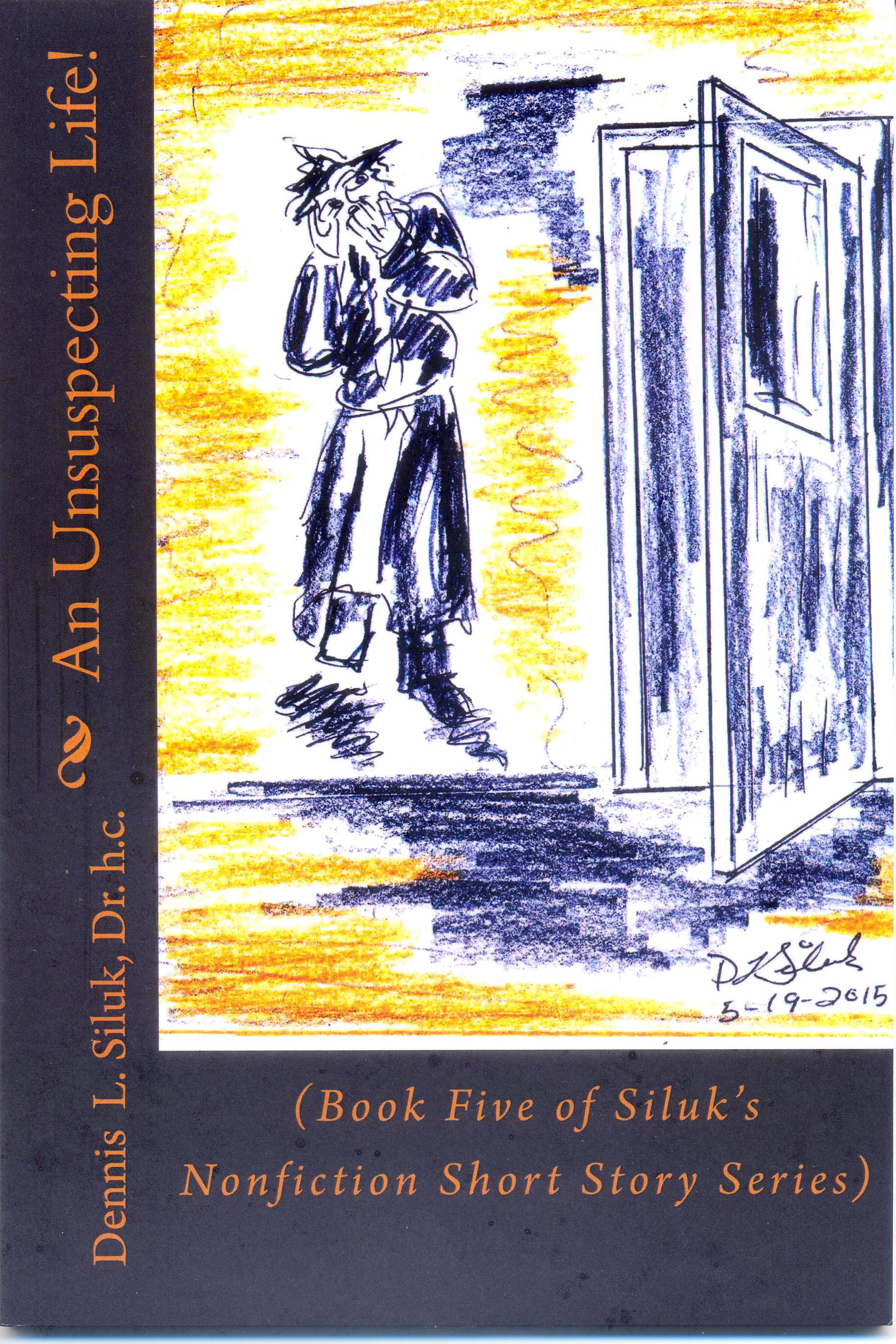 This book is the author's fifth distinct work, and or compound work of literature with over 140-short stories of nonfiction, total in all expected ten forthcoming volumes. These stories mostly taken out of the mothball cabinet involve such places as: Minnesota, North Carolina, Alabama, Turkey, Egypt, Haiti, Germany, and San Francisco. All were done with a smooth and somewhat rhythmical style of the author's.

Available in the bookstores throughout the internet.

ISBN 9781539396598
"To Want, and Want Not!" is the author's sixth distinct work. Dr. Siluk writes with convictions, courage, he moves quickly from one short story to another as literary history moves quickly. In nonfiction this movement of independence has taken the form of the fundamental lives of many people who make up his stories: from his High School Days, to the Cayuga Street Gang, to Germany and the Vietnam War, and the Milwaukee riots of 1967, and a time when he was a shoeshine boy, in Minnesota 1959…

Available in the bookstores throughout the internet.

ISBN 9781539319412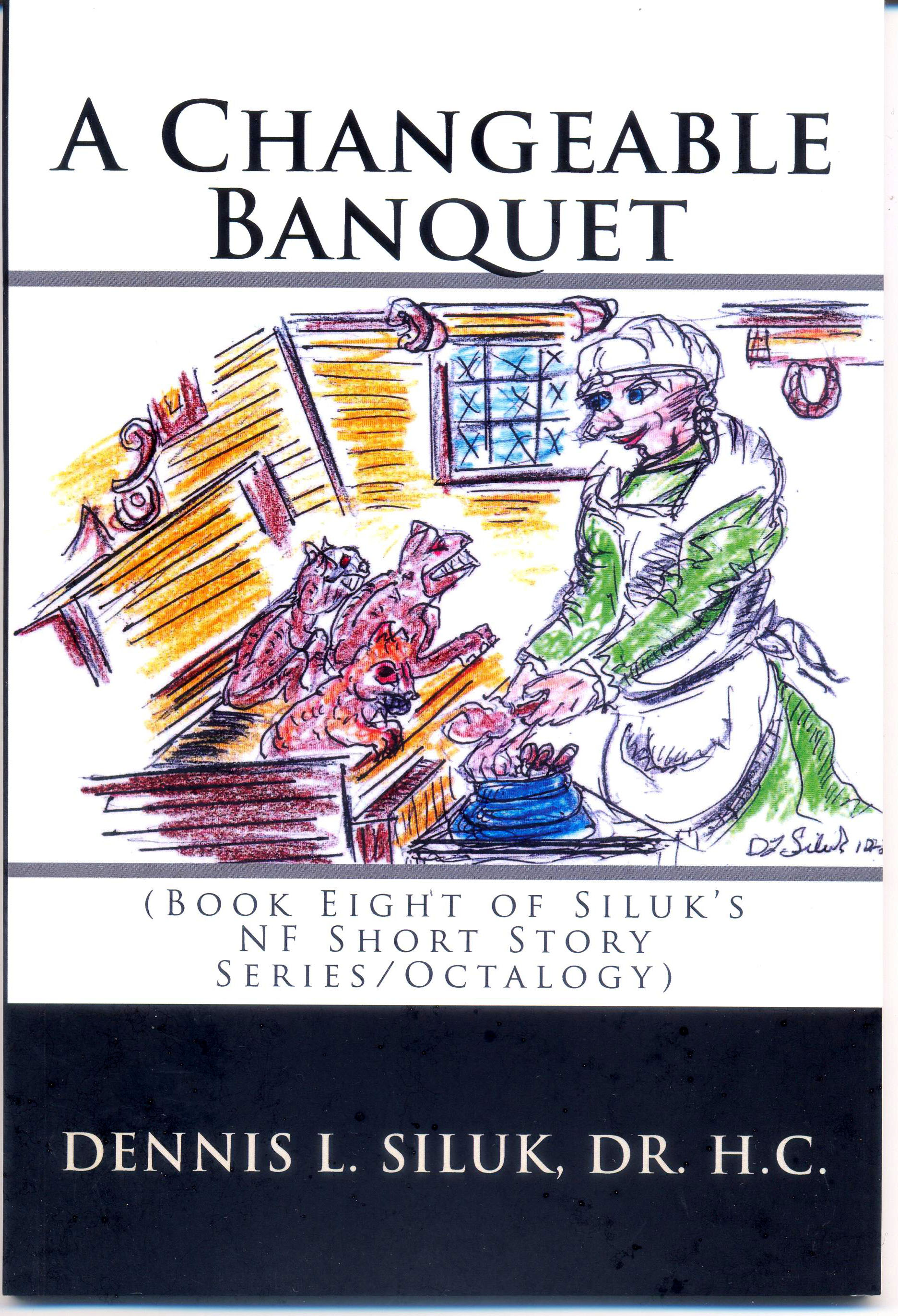 This book is the author's eighth distinct work, in his nonfiction series, his Octalogy, or compound work of literature of 129- fact-based short stories, and his 68th book. Most of the stories have been written within the last eight years, and reedited, never published publicly on paper, or in book form. Now restored for book distribution.

Available in the bookstores throughout the internet.

ISBN 9781539622154
The Story is about the slave, Old Josh Jefferson, whom is the author's protagonist, and his two sons: Silas and Jordon. The story is roughly Josh's coarse adventures in Ozark, Alabama: his plantation life, his friend Amos, its pungent, yet primitive living conditions; its lust bearing greed of the trying era. It is about two races trying to do their best under the circumstances of a nation under Civil War actions. Ashley, and her mother, are servants within the Hightower plantation, their life as well as Old Josh's and the Ghost, who lives in the last shanty on the plantation gives the reader an unsuspecting ending, as well as a heartwarming Civil War tragedy.

Available in the bookstores throughout the internet.

ISBN 9781537780832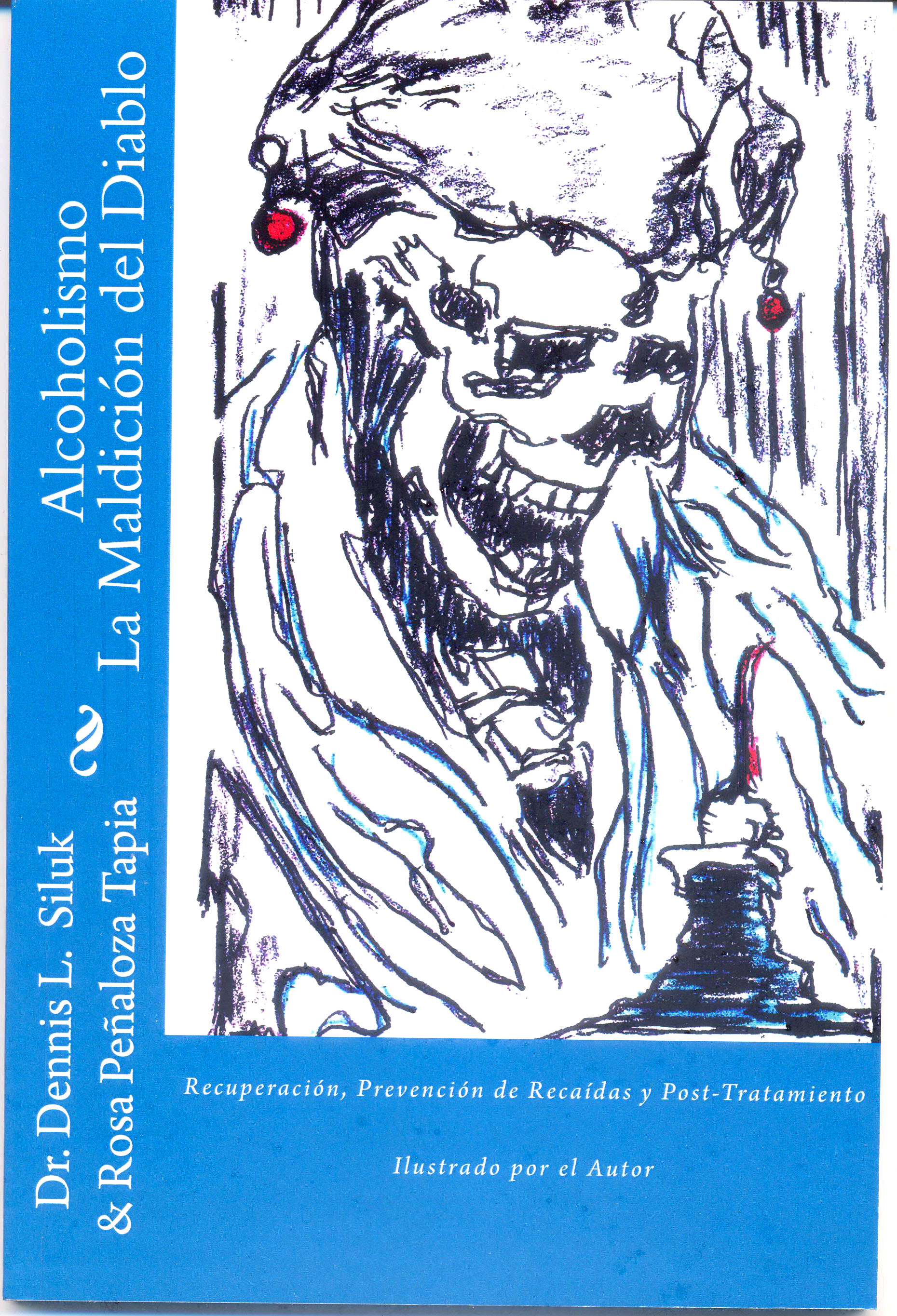 Here, for the first time, since his trilogy in English on Chemical Dependency, is the second edition in Spanish and illustrated book of Dr. Dennis L. Siluk called: "Alcoholismo la Maldicion del Diablo (Alcoholismo the Devil's Curse)". This book is of great help for the addicted persons, the codependent and people that want to understand more about this health and social problem.

Available in the bookstores throughout the internet.

ISBN 9781539812395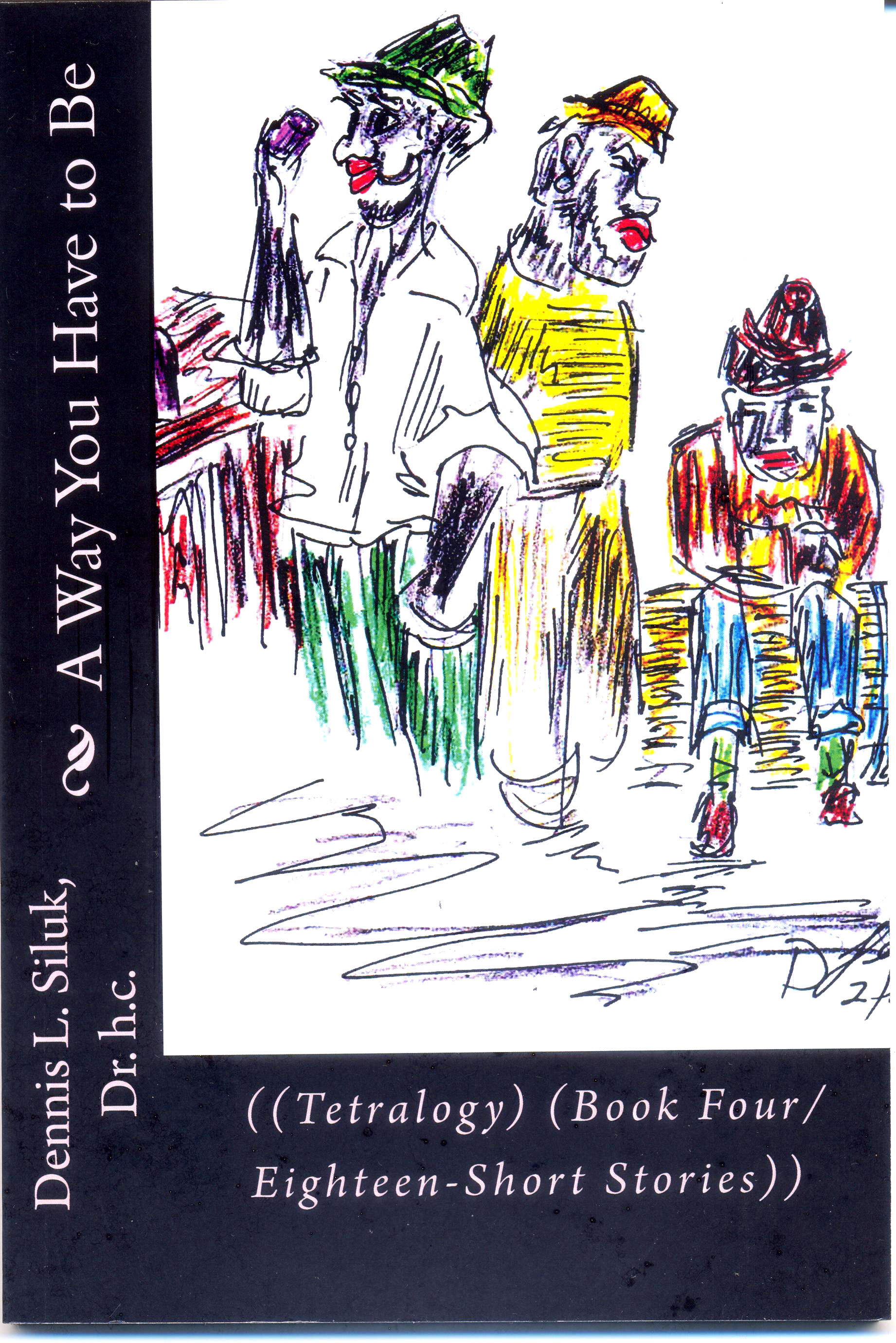 Here is the fourth book of Dr. Siluk's autobiography short stories, whether in the traditional form of the short story, poetic prose, biography, each story is a piece of history and complete within itself. He does not hold back from the drunk, to the miscellaneous workers of everyday life. Furthermore, and perhaps more so in this book than his previous three, he tells the stories of many of his travels, with humor, realism, some may think even fantasy, but most of all with love for the different people he has met on his journeys.

Available in the bookstores throughout the internet.

ISBN 9781537668857
This book a collection of eldritch poetry, written between 2003 and 2007, is one eerie and most profound assemblage of verse of which were reproduced on the Internet Magazine, by: "The Eldritch Dark" and several in Dr. Siluk's book "The Macabre Poems" 2004. These poems have an ebony and eldritch touch of madness, awareness and weirdness to them. It will surely inspire those who have read, and enjoyed poems by: August Derleth, Frank Belknap Long, Nora May French, Donald Fryer, Lin Carter, and the likes of: Clark Ashton Smith, or George Sterling, or H.P. Lovecraft, Donald Wandrei, or for that matter: Baudelaire, and Poe! Rosa Peñaloza.

Available in the bookstores throughout the internet. ISBN 9781537579245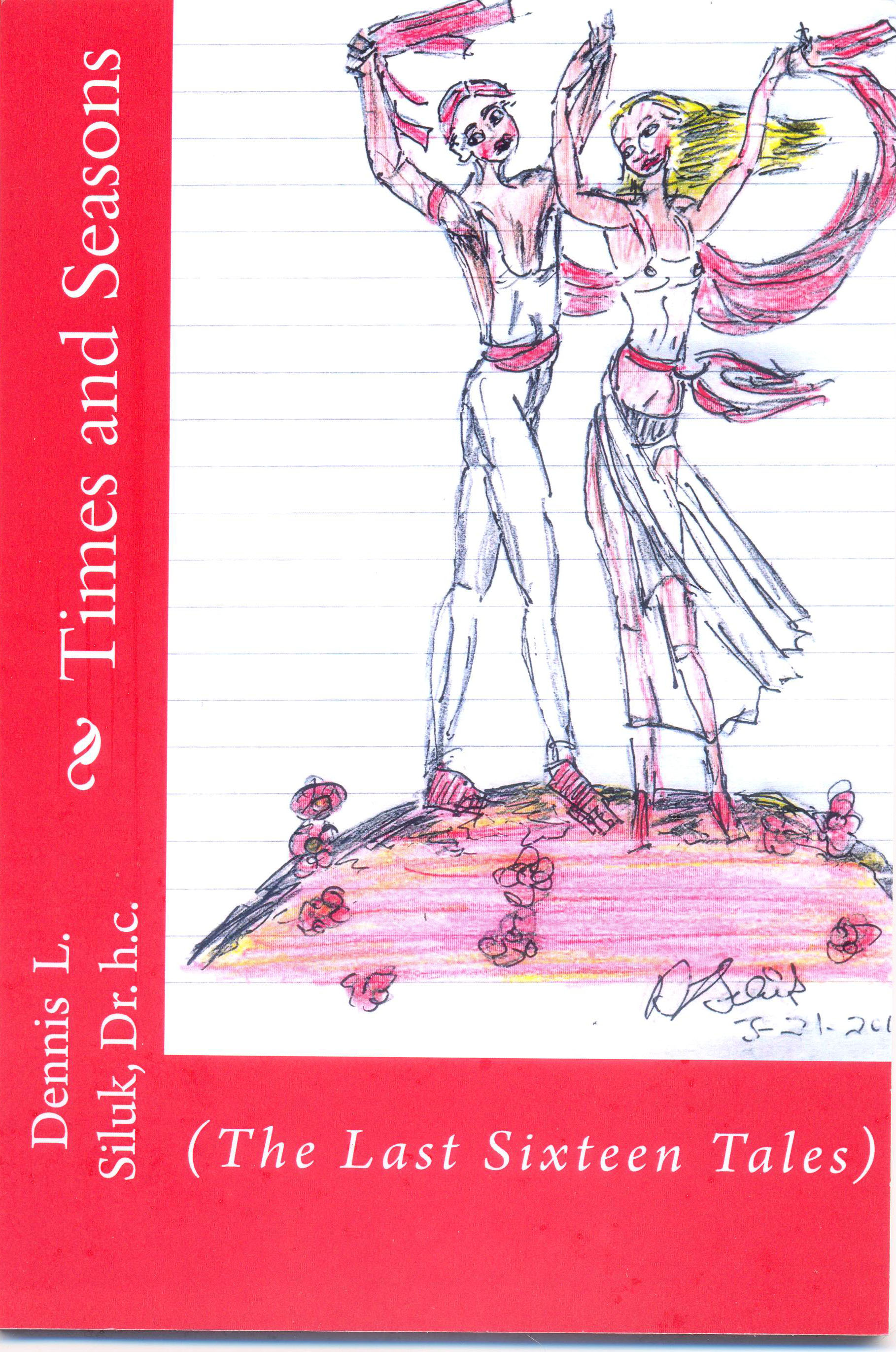 This Dr. Siluk's third book on short non -fiction stories in his most recent writings and publications at present, a trilogy.

Most of these stories have been written and taken out of the mothball cabinet and reedited for publication, stories that were held back for one reason or another. For the author, these stories deal with times and seasons of his life; gaining insight, knowledge, through travel, study, listening to God's whispers, and rough luck, bad choices and good choices, faith and perseverance, and patience, awaiting on the season and the time, but never ever giving up.

Now availabe in the bookstores: ISBN 9781537535081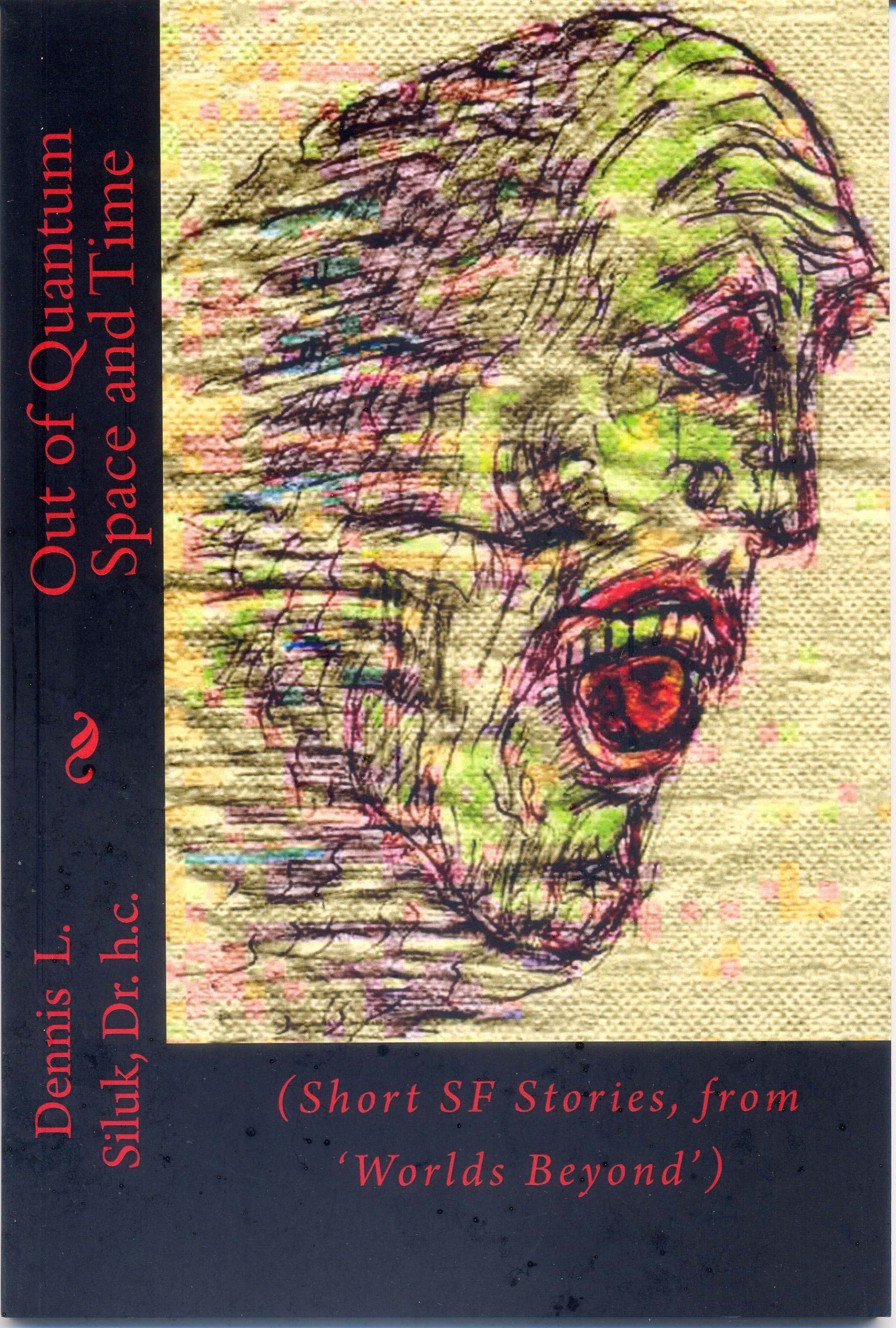 In these short Science Fiction stories called "Out of Quantum Space and Time" comes: Worlds Beyond, visions of infinite spheres and multiple dimensions. Tales of vanished worlds in quantum space, and its remarkable realities. These tales are brilliantly conceived and executed in a style that is unique for the 21st Century reader. There is no imitativeness in the author's work, it is all original in concept and performance.

Dr. Siluk, jumps into our wonderful universe, with all its stars and orbs and frontiers.

"This is one eerie and enlightening book; it has an eldritch touch of madness and weirdness, and nearly sacredness. It will surely inspired those who read Clark Ashton Smith, George Sterling, or H.P. Lovecraft or for that matter Baudelaire, or Poe!" Rosa Peñaloza

Available in the bookstores throughout the internet. ISBN 9781537400358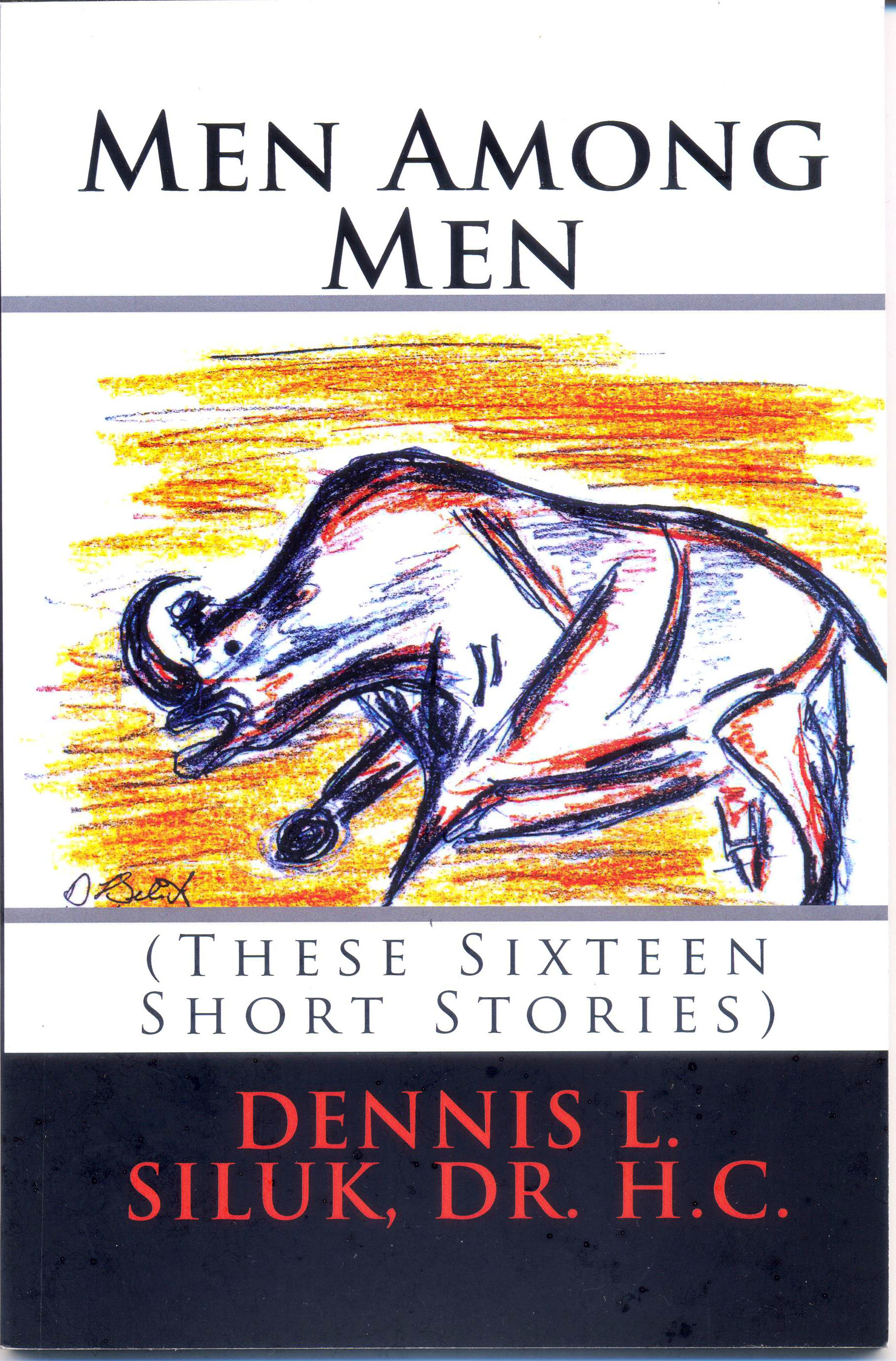 The book "Men Among Men", consists of sixteen short stories. The stories date from 1916 through 2016, unpublished non-fiction stories to date, crisscrossing the author's life, all, or most all dealing with men, dealing with men's issues, or situations. Also, a story "White Houses" out of St. Paul, Minnesota. One on soldiering, as in Basic Training at Fort Bragg, North Carolina. Two stories concerns West Germany. There is one story concerning the author's time in Vietnam. Also, a trip to Bali. And the opening story, about his Grandfather's "Voyage from Grodno to: Elis Island". You will love the heartwarming story called: 'A Penguin Yarn'. And a more trying story out of Peru…

Available in the bookstores throughout the internet. ISBN 9781537373676
"Within these twenty-three poems the Poet Laureate brings out visions and infinite spheres, nightmares, and multiple dimensions; all unique in the chronicles of eldritch fusion, or poetic prose, stygian dark sonnets, to include hyperborean poetic mythos and tales. This selected group of poems, is by far an omnibus collection: some close to macabre, some fantasy, all vintage, all brilliantly conceived, and executed in a free style lore, for the 21st Century reader, specifically.

The Poet presents to the reader a contact with the cosmos, full of mystery, and the beauty of God's handiwork. He ventures into physics, demonology, anthropology, astrology, eschatology (Armageddon) and psychology.

He takes you near the primordial nocturnal black holes, gravitational waves as if you were a hypothetical observer."

Available in the bookstores throughout the internet. ISBN 9781537286297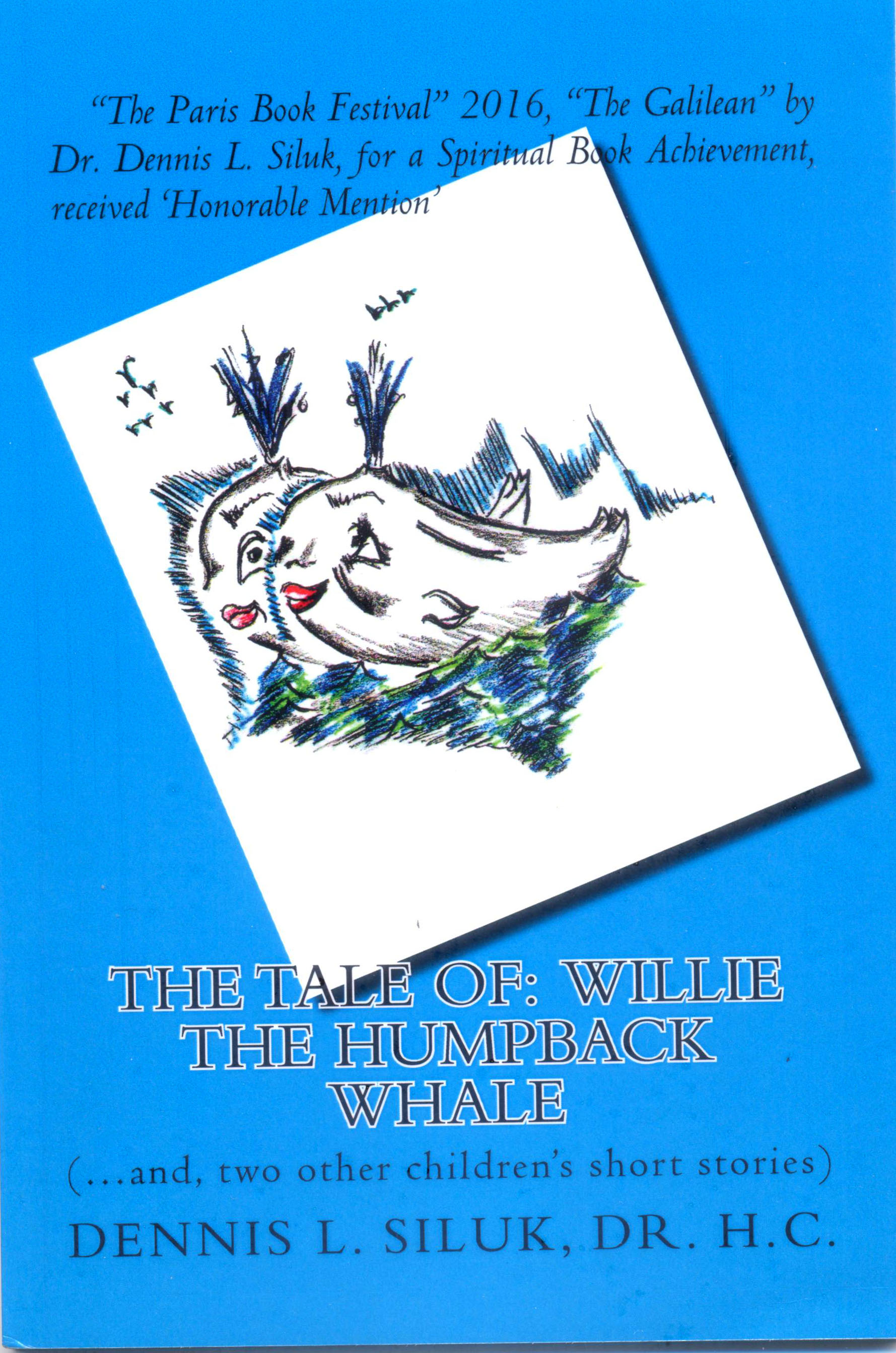 "…This entertaining and heart-warming story …teaches a lesson, has all the necessary ingredients needed to make a warm, charming, refreshing children's animated television movie or special." —From a Producers Report by Creative Entertaining systems; West Hollywood, CA Evaluation Editor (1982)

"I finished reading the book (The Tale of Willie the Humpback Whale) yesterday—it really gives a …message." —Helen O' Connor, Chemical Dependency Director, Minneapolis, Minnesota, USA

"I have read your delightful 'Willie the Humpback Whale' to my first graders. You would be amazed at what they can grasp. I'm anxious to share 'Teddy' (The Tale of: Teddy and His Magical Plant) with them now." —Sister Caroline Ciatti, Elementary Education Teacher Minneapolis, Minnesota, USA (1982)

Available in the bookstores throughout the internet.

ISBN 9781537244617
The book "In My Time," consists of fifteen short stories, all dating from 1965 through 2016, all in chronological form which in essence is a biographical fragmentary sketch of the author. These are unpublished stories to date, non-fiction in mode, and crisscrossing the author's life. He adds in a manner of speaking, homages: realizing profoundly the passionate desire in all people is to be understood, to have their stories told. Dr. Siluk, certainly among the best storytellers, brings out sketches starting from his High School days in St. Paul, Minnesota along with his neighborhood times, a night trip to San Francisco, and two stretches in West Germany; to include, an adventure in India, Egypt, Easter Island, unforgettable Old Stan, and a few moments in Peru.

Available in the bookstores throughout the internet. ISBN 9781537118277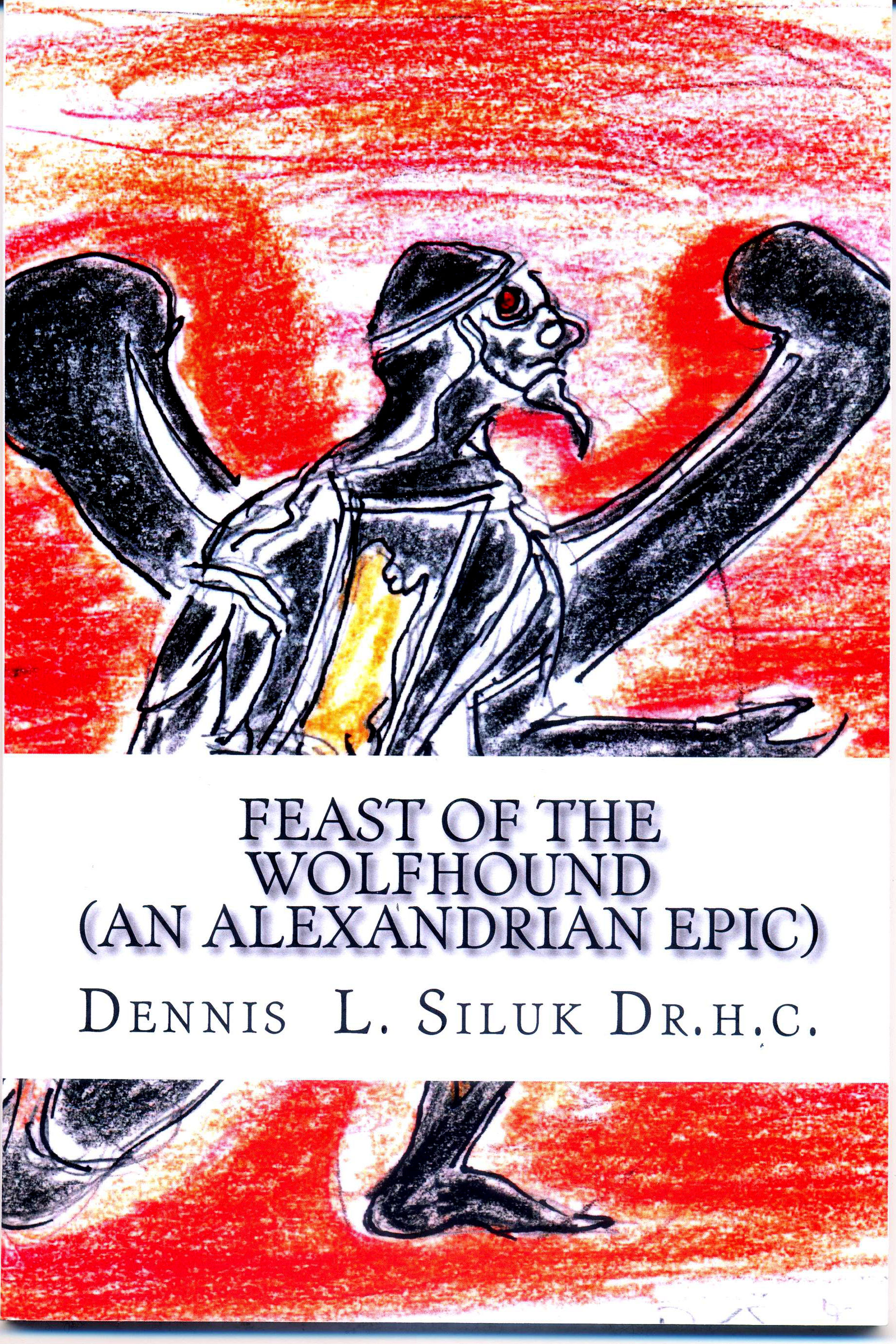 This classic epic-poem that takes place between 326 B.C., and 286 B.C., unique in its modern form, of the funeral and thereafter saga of Alexander the Great…the poet tells the epic in poetic prose lone-line form...In a bold shift of poetic narrating and style, Dr. Dennis L. Siluk, Poet Laureate, creates an incomparable picture of this dangerous, envious accession of corruption on the royal line of this once magnetic empire.

Available in the bookstores throughout the internet.

ISBN 9781537077628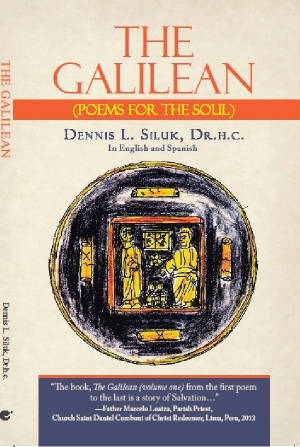 The poems within this volume consist of a series called: "The Galilean" 87-poems out of 653 have been selected, from six chapbooks of which six thousand copies have been handed out freely to: churches, individuals and facilities seeking the wisdom of the scriptures concerning Jesus Christ's love and salvation; three chapbooks were sent to Pope Francis whom gave a favorable response. This is the author's Magnus Opus in poetry. Deep into the book's inner-core one will discover its mysteries: those seldom brought to light. (A two year project.)

Available at Barnes and Noble, Amazon, and other book dealers.

ISBN: 978-1-4917-5906-6 (sc), ISBN: 978-1-4917-5907-3 (e)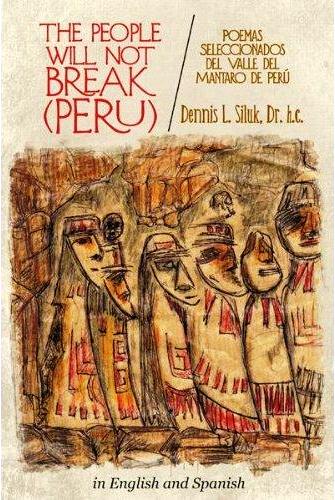 This is the Poet's 8th Volume on cultural poetry, concerning Peru, in particular within the Mantaro Valley Region of the Andes and its expanse, although it has three other sections (one with several short stories, other poems).This moving, 46th book: The People Will Not Break… carries the craft, perception and imagery of a distinguished, award winning poet, writer and artist. It leaps from page to page, with its extravagant, profound, and artful honesty, of an Andean culture slowly fading, and a new one quickly rising. Interwoven are: legends, customs, traditions, the people— lost tales for youth, writings for posterity; extracts from his next book."




Now you can buy in any bookstore through the internet:

ISBN 978-1-4759-1493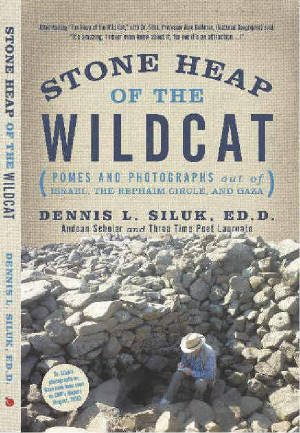 For twenty-five years the author has studied the Angelic Renegades, also known as the Watchers, their giant offspring, and what little is known of the Circle of Rephaim also known as "Stone Heap of the Wildcat" (within the Golan Heights) reviewing: ancient writings, to get a clearer picture of the Nephilm and Rephaim sects within this part of Israel, during the Chakolithic period--Now for the first time in print, you can see the site in Dr. Siluk's photographs and poetic writings in this book calle "Stone Heap of the Wildcat"...




Now you can buy it in any bookstore through the internet: ISBN # 978-1-4502-5426-7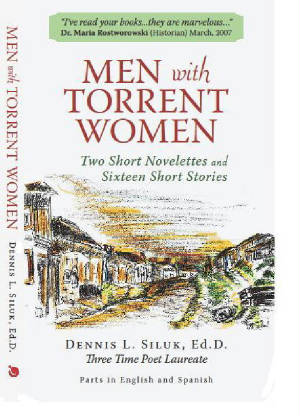 The first novelette, "To Save a Lopsided Sparrow," is the sequel to: "Cornfield Laughter," in Spanish and English, taking the reader into the Great War, the battle for the Village of Douaumont in 1916: with Shannon O'Day, as a French Soldier, and a mad woman in the deserted and demolished village.

The Second Novelette, "The Donkeyland Bums," tells three connecting stories of the author, during his youthful years 1966-1967, as he crisscrosses the United States, with different neighborhood buddies.

Also included in the book are sixteen short stories, several in Spanish and English: The Old Couple of Athens (La Pareja de Ancianos en Atenas); The Last of Sunset (Lo Último de la Puesta del Sol); A Quiet, felt Moment (Sentir un Momento Tranquilo); The Little Russian Twins (Los Mellicitos Rusos); The Frozen Tongue (La Lengua Congelada;) "The Rose Room" (El Cuarto Rosa); In the Garden of Scheol (En el Jardín del Infierno). And: "A Cross for Bridgette" (Villa Rica, Peru); "The Horses of Venice"; "A Letter in Vietnam" (1971); and others.

To buy: ISBN # 978-1-4401-5432-4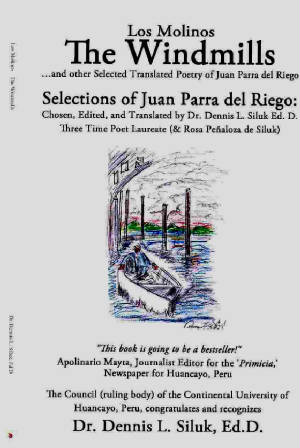 Juan Parra del Riego his poetry describes and interweaves the thorny parts of his life with love, tenderness, rowdiness, hunger, restlessness, and compassion. The master of Polirritmo in the time of Modernism in poetry. He lived only until his 31st birthday. Born in Huancayo, Peru, he moved to Uruguay, where he started his own movement, married Blanca Luz Brum, whom he had one child with. A first time translation of a Great poet....

Now you can buy at your favorite bookstore: ISBN 978-1-4401-2038-1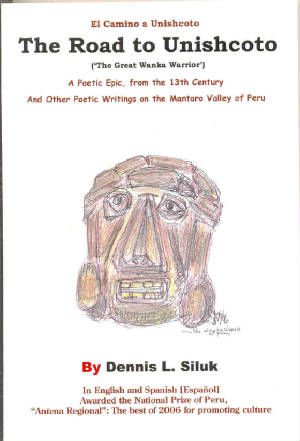 "The Road to Unishcoto" sequel to: "The Magic of the Avelinos" contains an epic poem about a Wanka warrior (his last battle). Also, there are poems on many of the Andean cities thereof.

Again, we see the culture, beauty and customs of the Mantaro Valley (Peru), flourish in Dennis'poetry.

You can order now: ISBN # 978-0-595-43691-0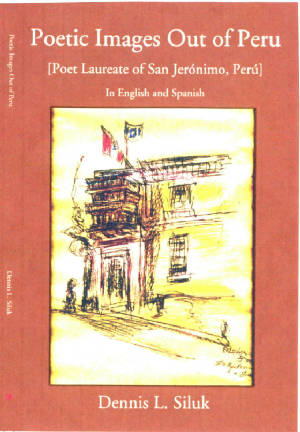 This is Mr.Siluk 33th book, his 9th book in poetry, and his 3th. book in Peruvianism.

Here are some Mr. Siluk's 2005 reviewers:

Radio Programas del Peru, by Milagros Valverde; JP Magazine, by Jose Luis Pantoja; by Mayor of San Jeronimo, Jesus Vargas Parraga; Radio 91.7 Super Latina, by Joseito Arrieta; Channel 5 "Panamericana:" Buenos Dias Huancayo, by Vladimir Bendezu; Channel 2, by Cesar Hildebrandt, who introduced the book Peruvian Poems...

Now you can order! ISBN # 0-595-38411-0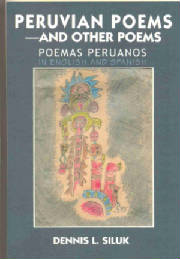 Peruvian Poems, stream of consciousness, styles, are very easy to understand. Deliberately put into its present order; it has three sections; 28-poems; both in English and Spanish. Peruvian Poems, is an overpowering and deeply moving book of Poetry. It is considered Siluk's most important and remarkable literary work; much of it dealing with Peruvian traditions. Mr. Siluk's writings (150-short stories; 31-books; 450-articles; 850-poems) can be seen on dozens of websites; magazines, books and newspapers in seven countries. Several of Mr. Siluk's poems, short stories and articles have been selected and put into the educational systems in Eastern Europe, South America and North America.

Now you can order!

ISBN # 0-595-36943-X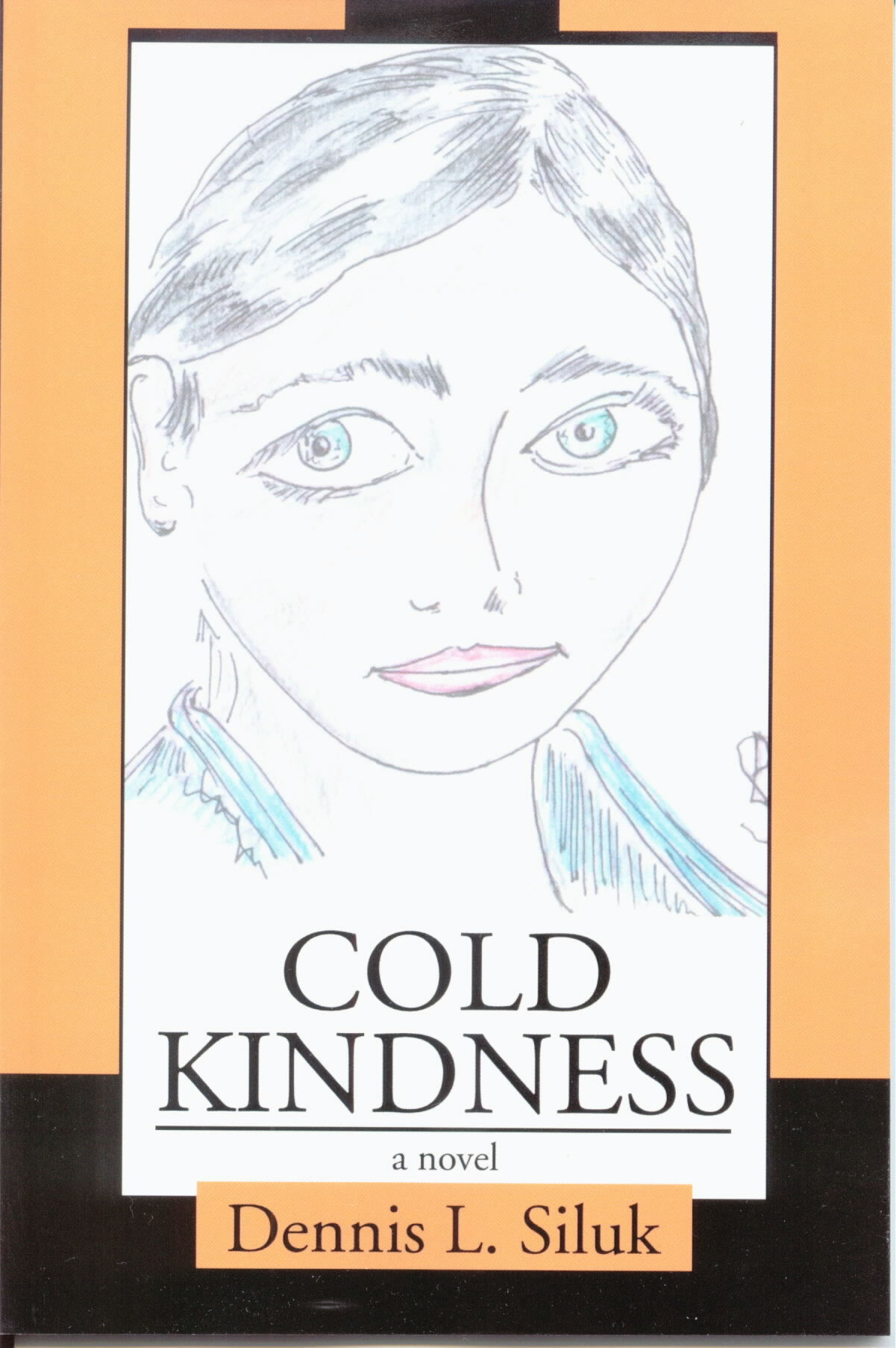 Mr. Siluk's book, Cold Kindness, could be considered the sequel to his previous book Perhaps it's Love, but going in the opposite direction. It is what makes it unique in its own way though. Most of us look for love and when it starts to vanish, try to hold onto it as long as possible; thus, likewise, Carmen tries, and so does her lover, Adam; but do they achieve this? ...

Now in the bookstores! ISBN #0-595-35062-3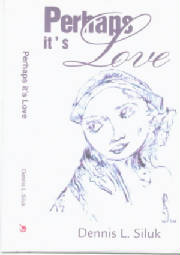 An astonishing book, rich in incident and characterization; pity is pushed aside for wisdom; and one will discover the separate parts suddenly flow together to a taunting climax. The author uses knowledge and sympathy along with great perception and objetivity in this gripping story. The story is set in Minnesota and Seatle, and concerns the relationships between four youthful women and men. Mr Siluk treats the whole subject with remarkable understanding. It provides a moving narrative; shows the difficulties of those young people caught into the vortex of youth, the humdum of life. Siluk could not be more honest.

ISBN # 0-595-33926-3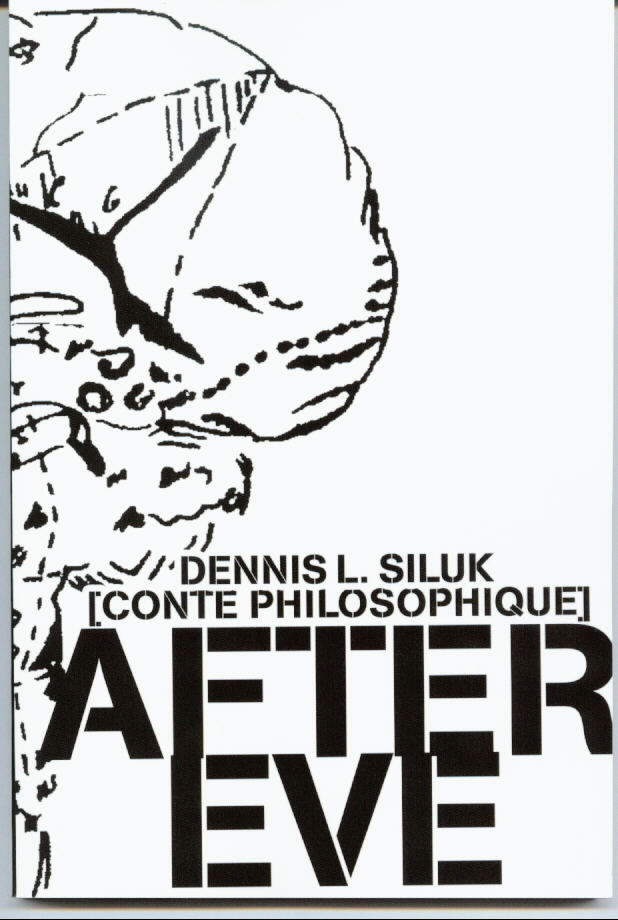 Says the author: "this story will bring you deep into it: make you live it..." it transcends Evolution and Creationism to form a unique relationship with humanity. Beyond the myths of this world, resides pieces of truth, thus, forming this story, where boundaries are marked by no one.

The author conjures up a gallant saga_science-fiction: where the "Garden of Eve," is in decay, and the inhabitants of the world are forming a New World Order.

Now in the bookstores!

ISBN # 0-595-31006-0
This book has been in the making for 24-years, since his last book of poetry, which was originally his first published work in 1980. The author was asked to define his poems in this book, he remarked:

"This book of poems is about real life, death, the times, I suppose my times, God; -places and travel. It tells it: whispers it: yell it! It has craft, and paradox, anxiety, expediency and calmness-; it is a fortress of strenght, and a ruins. Is it a mountain; a crow walking up for a second flight, possible its last. It is a story of stories, emotions, and thoughts [in timeless space, just drifting, drifting, and waiting for something], put together by evidence, observations thay say: -"I am, I was, I will be," -written over six-decades, around the world, it says just that...no more, no less."

ISBN # 0-595-30524-5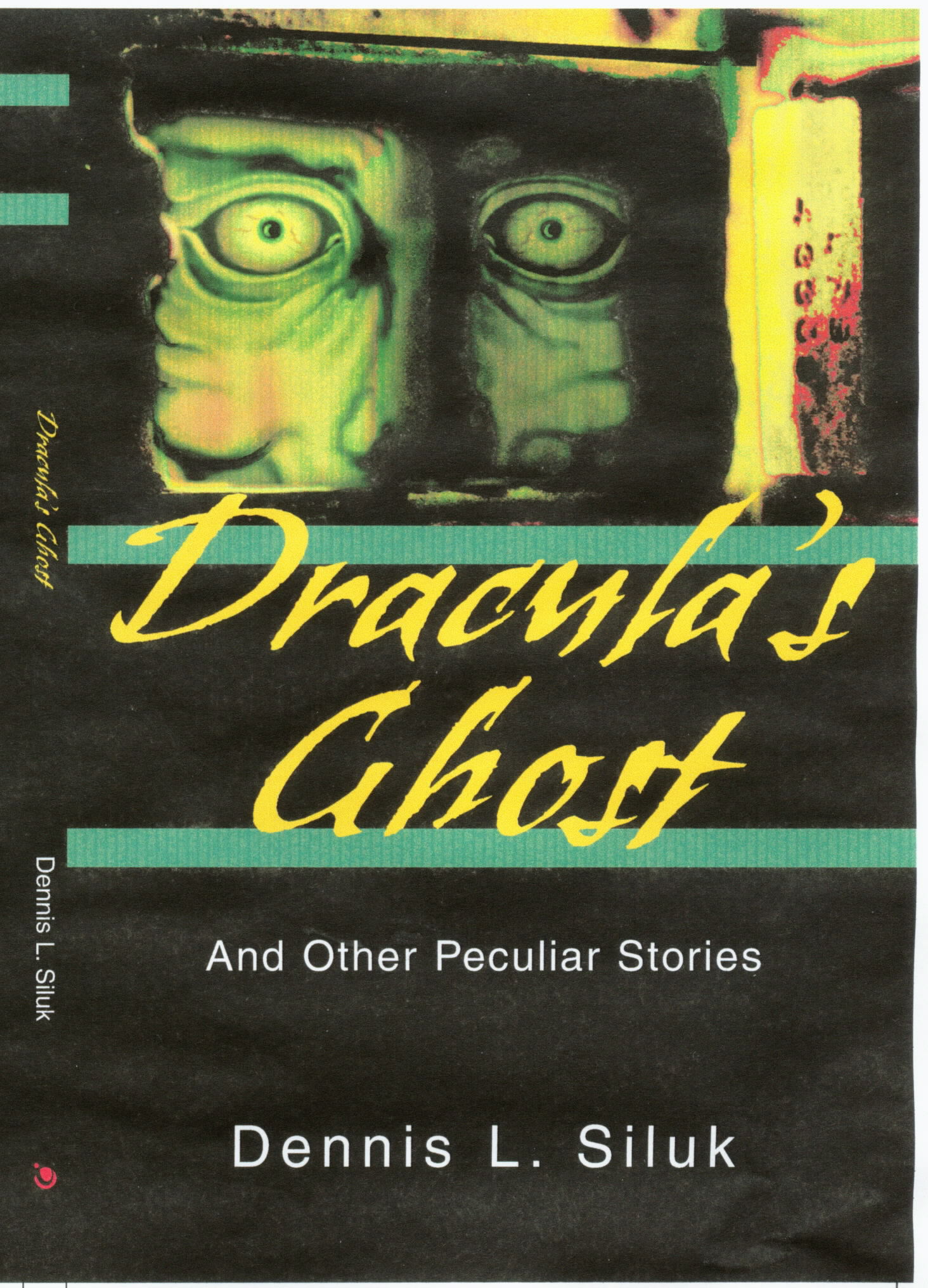 In this peculiar, enthralling book, one will find emotions, adventures, characters, that will torment the reader, if not leaving one spellbound by its expressiveness. In Dracula's Ghost, you find the legend has more than fictitious element on the mind of a certain person with a pronounced inherited trait, and is haunted by the Ghost of Dracula, and its creator; a most ghastly unwavering affair.

In Shadows in the Wild, the mysterious shadow of a stranger conjurors up an untapped emotion. In Sjorfaa! Sjorfaa!, you become enmeshed in an Arctic adventure. In Death in the Dust, you end up at a bullfight, with a character unforgettable. In The Plane from Iquitos, you are taken into an adventure in the Amazon. In The Diamond Caddo Estate, dreams do come true, at a price. In The Feathered Serpent, a quest is sought, and in The Quiet of Quiahuiztlan, the quite is short lived.

ISBN # 0-595-29979-2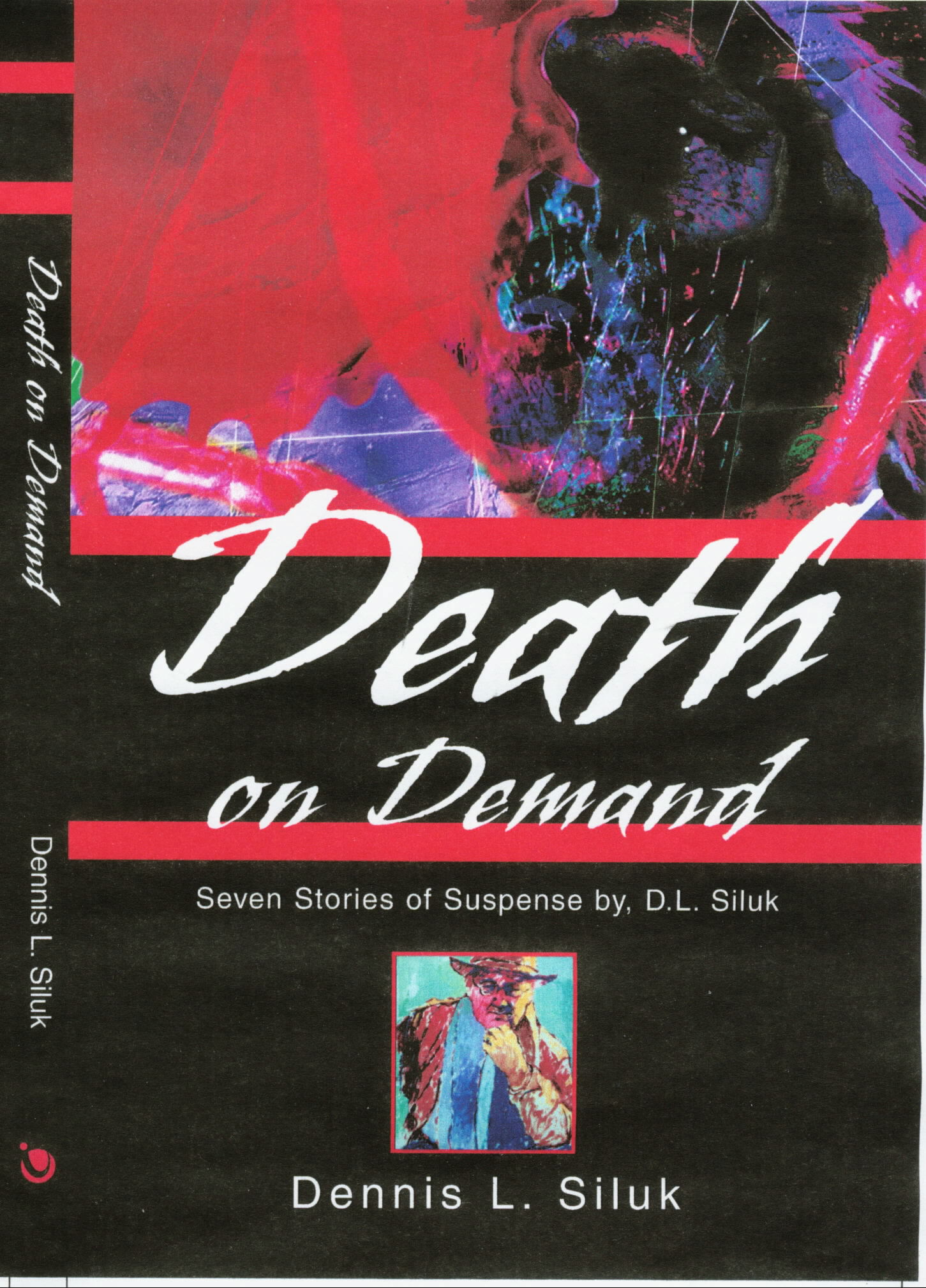 In this collection of seven stories, there are winners and takers, and they all deal with: DOD, Death on Demand. All are suspenseful in one way or another. The first being "The Rape of Angelina..," here you see revenge, as death waits. In the second story, "The Seven Born Son," you witness hate at its worse, it demand death to its taker. In the third story "The Dead Vault," you witness righteousness, and power playing a most interesting game, again death demands its right. In the fourth story "The Senator from Lima," you walk into a nest of gangsters, all the takers, who make the winners, but there is a price, and again death is on the menu. In the following next three stories, "...Tides of Winter," and "The Old Man of Chickamauga," along with, "The Camel Market," death lingers close by, if not directly, indirectly.

ISBN # 0-595-27220-7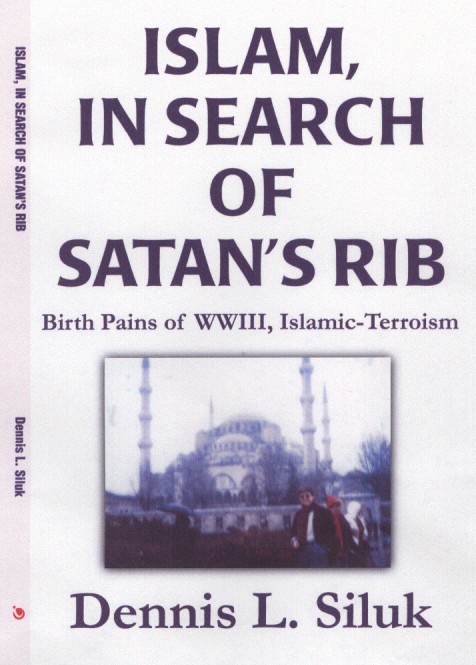 Many of us are saying: Why us, why terrorism on America? The reason the Islamic-Arabs think the way they do is because they have a different God than Christians and Jews. In this book the differences in God is what matters. Above all, the Christians and Muslims have both expressed love for their God. The sad part I believe is (when you examine this area) most people think the Muslim god is the same as the Christian God, because we seem to have the same prophets, champions. But this is far from the truth. As you read this book, you will notice me picking out what I feel are- Islamic distortions, deletions, and generalizations, to persuade mankind to migrate to their god; I call this the great lie. Instead of trying to find the mind of the Islamic-Arab, let's look at his god, is that not how we walk our walk in life, according to our faith...

ISBN # 0-595-24689-3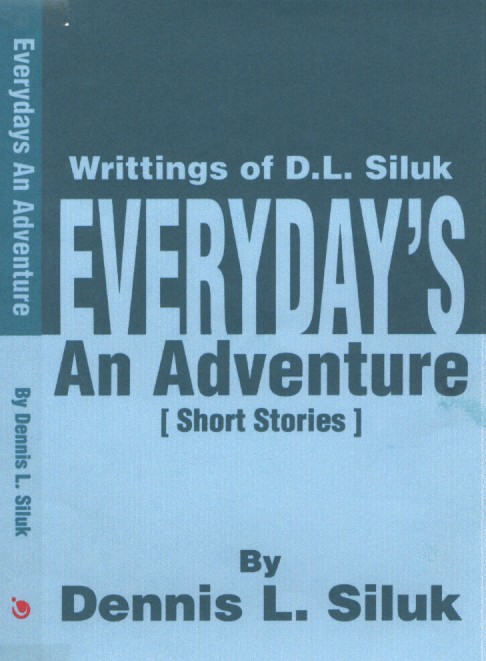 This book is a collection of haunting and enticing short stories, or tales, that will capture the imagination and throw you into a vortex of images.

The author exposes many sides of himself in this book. He conjures up images of the old west in his, Arizona Blue-Gunfighter adventures; and stretches reality with a series of tales of Troy Burroghs-Surrealist Traveler, and adds some spice to the book by putting in a children's play, and some poetry of his that was published in a local newspaper years ago, along with other stories of angelic forces and demigod giants. Something for everyone you could say.

Also he adds letters, or epistles on current events. This is a book that has many continents to cross. It will haunt you and entice you at the same time.
ISBN # 0-595-23193-4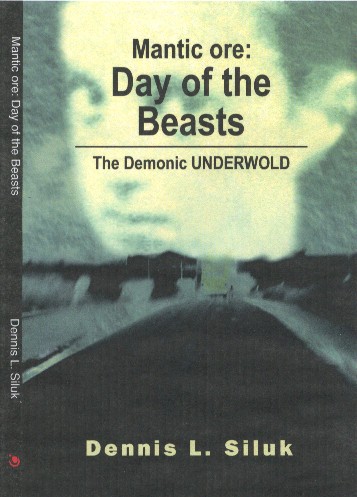 In the latter days demons will roam the earth without fear. They will rape and kill at will. It will be demons against men as it always has been, but now in the open and more aggresive.

This war will become fierce, they will be tempting us with all they have.

Their personalities will be deceiving and enslaving and this is what my visions and story is about, about the begining and about these demonic forces.

I want to take you on a journey that includes these creatures, their invisible shadows. They will change shapes into animals and human forms. There are multitudes of them, yet only a few will play a role in this story.

Everyone has their day under the sun, I am told, even the demons.

ISBN # 0-595-22499-7
This is not a book on archeology, anthropology, or demonology; it is a short novel on an encounter you are about to have with demons. Their dead bones are out there, with bodies rotting. Melted into the ice glaciers, peat bog, and strata-rock, in the Underworld (within the earths crust). They are a lost civilization. Put away Java man, Heidelberg man, for many of the bones lead to the demons anyways. Scientists have described their findings as creatures much like the demons we have in our myths; such as the eyebrows protruding, the jawbones and flat noses, and hairless ears, and some pointed. You are about to step into the Age of Pride. The secret is to. . . ISBN # 0-595-22906-9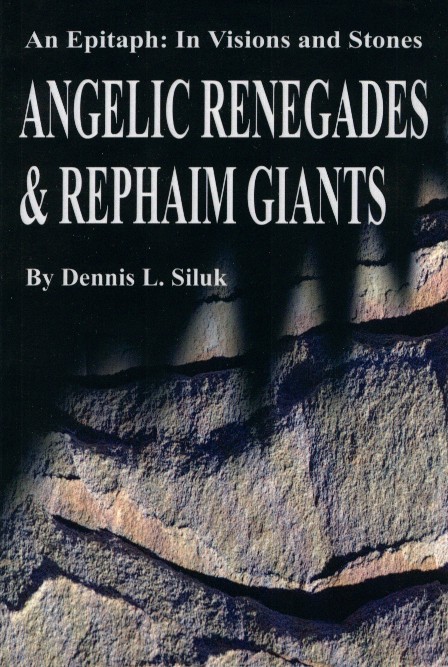 We are going into a world very few people have entered, and if they have, their stories have not been told and, imparticular, not this one. These beings are called the Watcher, Angelic Renegades, the Forbidden Ones, the Shining Ones, Serpents of old; the ancient dictator of the world. They have cursed God to have man workship them. Some were cast to the abyss thousands of years ago, others into silence... The author takes you into this vortex of images and sounds. Order at:

ISBN # 0-595-20986-6

This 10th book "Things Come to Their End" is the completion of Dr. Siluk's Nonfiction Series, of some 148-Short Stories, that reaches back to 1896 thru 2016. The stories take place in over thirty-five countries, and throughout the United States... Unlike the previous nine volumes, it has a high percentage of new stories, only a few taken out of the mothball den. The twelve stories take you to: Malta, Minnesota, Peru, San Francisco, the author's Junior High School days, Angel Falls, and much more.

Now available in the bookstores: ISBN: 9781540738776
In these two stories, of Science Fiction, comes per near a sequel to Dr. Siluk's book: "Worlds Beyond" in that you will see some of his previous characters, many aphorisms. Dr. Siluk, brings together: quantum physics, archeology, anthropology, genetics, astrology, biology, geology, chemistry, neurology, theology, and paleoanthropology.
Available in the bookstores throughout the internet.
ISBN: 978-1544256153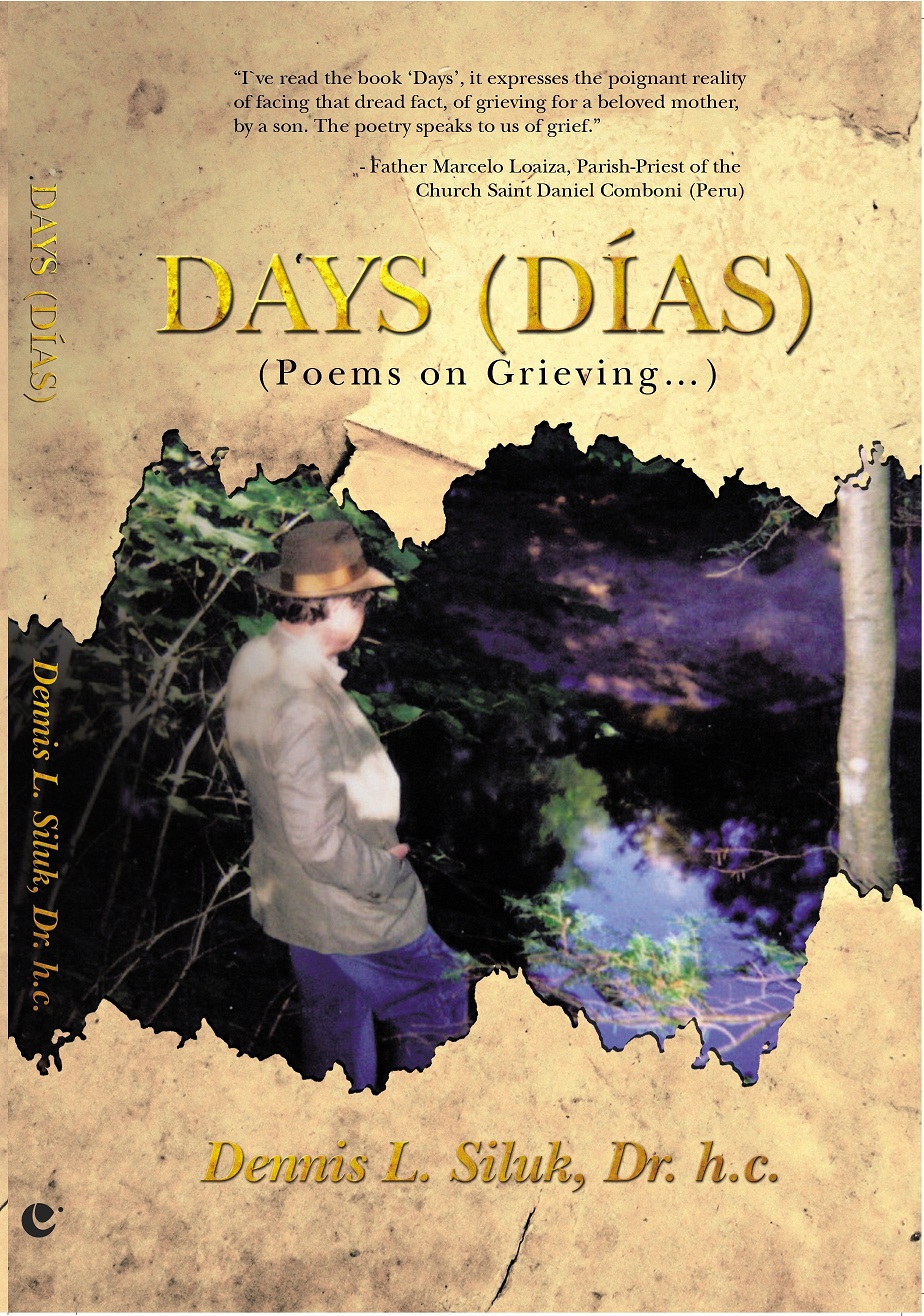 Most folks, to include poets, prefer poetry on death to entail mostly courage and strength; I don't disagree completely with that, only partly, for submissive suffering is also involved; yet, many folks just do not want to look at both sides of the dying. Nowadays things are changing, and it is more permissible, yet still bold to mix them together, and thus, here we have just that. I prefer true emotions: be it aggressive or passive when going through death voyages; for such are during a paramount loss, of a loved one dying, day by day, especially, one's mother, as in 'Days'..."
Now available at the bookstores through the internet
ISBN # ISBN-13: 9781491740286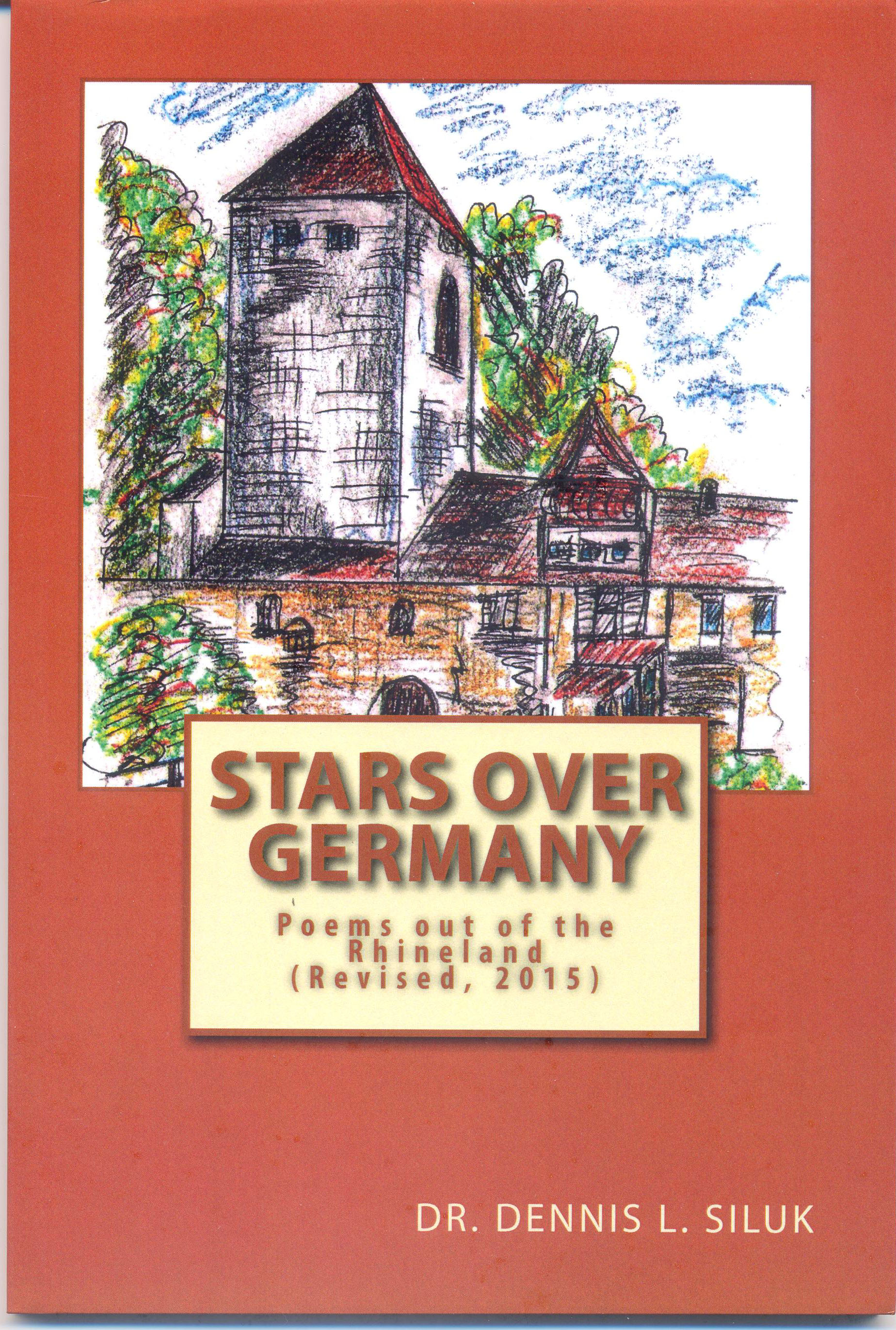 From the award winning Poet Laureate Dr. Dennis L. Siluk's new volume of poetry: "Stars over Germany" (having lived over four years in Germany, in the 1970s). There are several photographs from the 1970s, and several drawings by the author.

Available in the bookstores throughout the internet:

ISBN 978-1544674063
This book is the author's seventh distinct work, and his intended last, his Heptalogy, or compound work of literature with over one-hundred short stories of nonfiction. Most of the stories have been written within the last thirteen years and never published publicly on paper. Now restored and reedited for book distribution.
Available in the bookstores throughout the internet.
ISBN 9781539479109
Writing the book "The Cotton Belt," was a seven year intermittent project for the author, which includes six books within: "The Tobacco Kings," "The Cotton Belt," "Colored and White," "The Vanquished Plantations," "Voices out of Saigon," and an updating book called "The Old Folks" (1650 to 2012) all interlinking, creating an amazing saga; which gravitates towards the South. Each book contains its own chapters, or episodes, having its own theme or technique. The main families involved are one time plantation owners, although we have Captain Peron, owner of a brig; Mississippi Blue the gambler; and Sergeant Hood, the scoundrel, all colorful characters; the families being: the Abernathys, Hightowers, Wallaces, Ritts (bankers) and the Smileys, living between Fayetteville, North Carolina, Ozark, Alabama, and New Orleans, with unforgettable characters, such as: Old Josh, Langdon, Burgundy, the Wallace brothers, Ashley, and Witty; from 'Voices out of Saigon,' and Cambodia, we have: Zuxin, Ming and Sergeant Carter (a Minnesotan). This is the author's 4th Volume, of his Natural Writings.
You can buy in any bookstore through the internet… ISBN # 978-1-4620-2917-4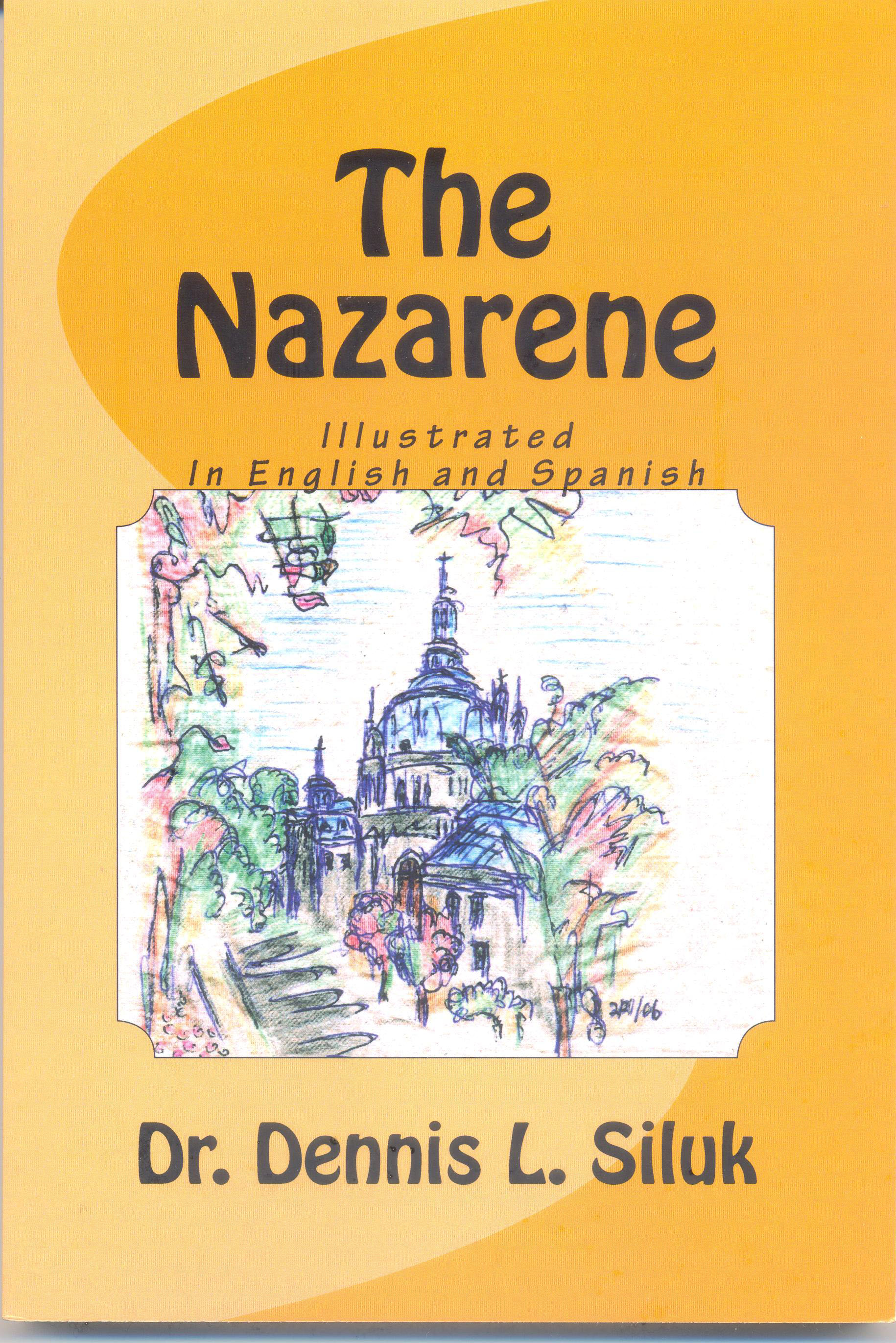 This book, "The Nazarene," is the sequel to Dr. Siluk's previous book: "The Galilean" both will live long after the poet laureate has gone to meet his Maker.
From per near over ninety-sources, the author brings to life, the ancient sacred scriptures, in a most profound historical melodramatic way; in poet prose canto; to be read and reread. This book, has its own soul.
Available in the bookstores throughout the internet.
ISBN 9781984380449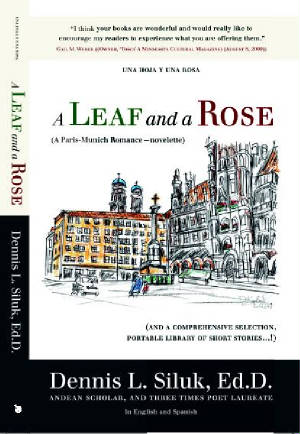 In these vital writings, an extraordinary collection of stories, and the third book of natural writings by the author, is the single most amassed semiautobiographical accounts, tales, articles, and fiction to date: stories out of Minnesota, Alaska, San Francisco, and Peru; also War stories, articles on: bullfighting; the Virginity of Mary. To include short stories: "A Fear and a Dream"; "A Dark, Dim-lit Corner"; "The Wild Sandboils"; "Journey of a Woman"; "Coming Home, One Survivor"; and two Shannon O'Day Stories. The pieces in this volume represent the author's most demanding hours in writing, which includes: the novelette and European romance: "A Leaf and a Rose"; an indispensable play, which took several years to put pen to paper, "The Fruitcake"; there are four extracts from the book "Old Josh, in: Poor Black" (sketches of the old south); three poems; and a short novelette called: "There Was a Lady."
You can buy now at your favorite bookstore: ISBN-10: 9781440197604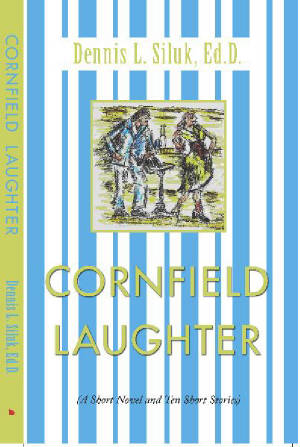 The novella, "Cornfield Laughter," is an interesting parody, and tale of the lives of a number of characters, in particular, two: Shannon O'Day, a retired labour worker in the
Midwest
(a man direct, with little social trappings), who seems to have led an arduous life of drinking, brawling, to a point, womanizing. And Poggi Ingway, past-middle age, a foundry worker; it is 1966. Both are searching for contentment in life. Shannon thought he had it, until his wife left. Poggi seems to have left it in San Francisco, in an afternoon affair. For that matter, all the characters in the story are seeking in one way or another, that same ingredient, contentment. Yet Poggi anticipates suicide...
You can buy now: ISBN # 978-1-4401-4012-9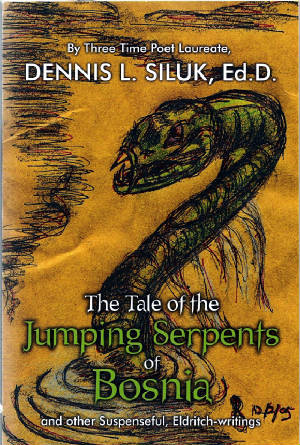 The "Jumping Serpents of Bosnia" is a collection of twelve suspenseful and eldritch short stories...It also includes and interview of the author by a magazine out of Australia. Says the author " ...it is from that deleterious chasm, that deep hole called a abyss, the one I've gotten most of these stories from: myth, dream and nightmare, with a touch of historical fiction, irrefutable evidence though, that if you dig deep enough, in the right direction, thus, chances are you will either find insanity, or formulate some defi nite state of new reasoning, a new balance in the worlds around you...
Now you can buy it. ISBN 978-0-595-53456-2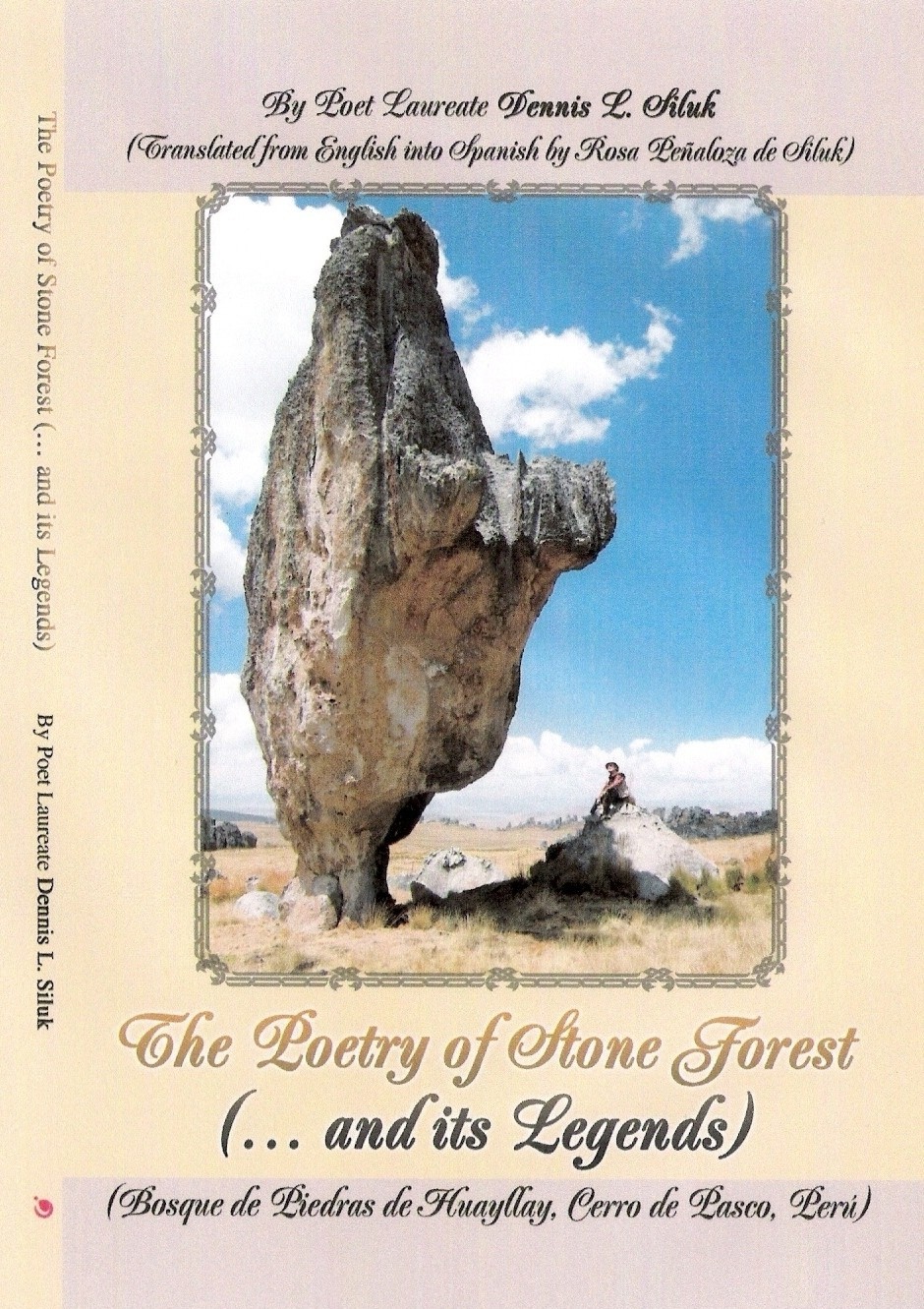 Dennis creates here, a collection of remarkable and timeless poetry, original in all its refreshing forces (with notes, and commentary on 'Stone Forest' high up in the Andes in Cerro de Pasco; one of the mysteries of the world and a wonder of Peru); he adds in this collection, legends, about Stone Forest: packed with photos and art work; and an introductory poem called, "The Crow," about his illness. Now he sets the poems loose on the world, to discover 'Stone Forest.' He adds two Complimentary poems (by: Juan Parra del Riego, and Apolinario Mayta Inga) translated and edited by the author.
During Poet Siluk's stay in Cerro de Pasco, Peru (highest city in the world), he received by Mayor Tito Valle, a Gold Medal as an 'Illustrious Visitor', thus, deciding to create a book similar to his previous one for the Mantaro Valley, "The Road to Unishcoto," centered on Stone Forest, after finding a haunting inspiration to do so.
In Dennis' new book "The Magic of the Avelinos," the book moves beyond the general trend of localized studies, and look at the whole region known as the Mantaro Valley, its Valley's people, its food, customs and archaeological sites. The author touches upon many important aspects of culture, and leaves open paths for future researchs and local character.
The Mantaro Valley in Huancayo, Peru, is presented as a region with a unique history that has allowed its inhabitants to get involved with its dinamic regional identity, in poetic form, the author uses creative ways, mixed culture with identity.
ISBN # 0-595-41372-2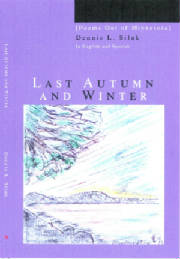 In Dennis' poetry on Minnesota, he has tried to deliver the engraved impressions he received, that have shaped themselves within the windows and cracks of his mind. Realizing life is not a halo, but rather a task--of the unknown, unseen. Here he tries to bring the unchaining spirit: whatever peculiarities or simplicities they maybe, into the possible. In the beauty of Last Autumn and Winter, of Minnesota, Dennis brings out an echo, a voice and does it politely, as he marches on from autumn to winter.
Now you can order!
ISBN # 0-595-38343-2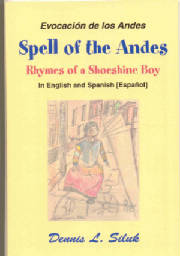 With the poetic skill of Cesar Vallejo, and handiness of Ricardo Palma, Siluk produces a Peruvian background in a most favorable way. His vantage point, like the poet Par Lagerkvist, is rich with humanism. Thus, the Poet Laureate Dennis Siluk (awarded the title of the most favored writer for the Eldritch Dark Magazine, 2004...) his vantage point centers on the exploration and social identity of Peruvianism, for the most part; along wiht a twelve part poem on Vietnam.
Now in the bookstores!
ISBN # 0-595-35987-6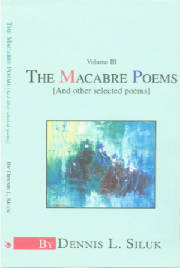 This is Mr. Siluk's 27th book, his third book of poetry, since 1981. Siluk's poetry has been seen in magazines (most recent in
The Mango Tree
--out of India), anthologies, newspapers, books, interwoven into stories, and in the internet magazines such as:
www.useless-knowledge.com
and
www.eldritchdark.com
.
Mr. Siluk has the three main ingredients to be a writer: the love for words, perseverance, and has a lot to say. In The Macabre Poems the categories of his poems range from: Macabre, Prose, Legends, and Selected Poems, along with War Poems and a Miscellaneous section...
ISBN # 0-595-30524-5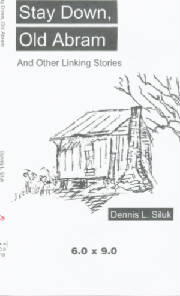 From two short stories and fragments of others comprising basically an outline by the author, grows a masterpiece after 14-months, a most lucid novel, perhaps the best account of a cross-cultural form of intolerance, in historical-fiction in a long time. Based on actual events, Stay Down, Old Abram, the author paints two streets, one white, one black in this tragic game where moods and friction bring out the roots of deeply idealistic rejection and suppressed tendencies, all embedded in the narrative.
Now in the bookstores
ISBN # 0-595-32262-X
Mr. Siluk is a Licensed Counselor with the State of Minnesota, and has held international licenses in Drugs and Alcohol, as well as worked for hospitals and clinics with dual disorders. His first CD book, "A Path to Sobriety" provides understanding on alcoholism and addiction, an ultimate guide.
"A Path to Prevention, its companion, deals with relapse prevention, curing the disease.
Says Mr. Siluk: "Like anything in life, first, you need to understand what you are dealing with, and then you need to deal with it..." Both books offer this formula...
ISBN # 0-595-29391-3
This is a sensitive book, rich in understanding and common sense. It will put the reader in touch with what it is like to be an addictive person, and what must be done to bring the person back from being an outcast. As the author explains in a respectful way, how the afflicted feels, he includes, biological, psychosocial, and family damage caused by the chemicals being used. His effect is to create ways to deal with addiction, along with new possibilities. This book can be helpful to all who are involved in the world of addiction; it is straight forward. ISBN-10: 0595263232 ISBN-13: 978-0595263233
Mr. Siluk has retired with some forty-four of experience in the field of Chemical Dependency, half being in usage. He was a licended Counselor in good standing with the State of Minnesota up to October 31, 2003, upon his retirement. He has held international certifications, working in hospitals and clinics in dual disorders.
In his three books, the author has used his experience and degrees in the behavioral science field, along with his counseling skills in producing all common sense books on understanding alcoholism and addiction...
ISBN # 0-595-30868-6
With a stroke of madness, this psychological thriller, novel, is a story that takes place between Paris, London and Amsterdam--the time period being 1925. The author states: "After you read The Mumbler, you will never get him out of your mind, nor will anybody take his place." He adds, "You will hate him, fell sorry for him, and at the same time, want to avoid him." The person referred to as The Mumbler, is quite a complex figure in this haunting drama, who unwittingly fights the demons in his nightmare, and his second-self. But who will he follow, is the question, the first or second self?...
ISBN # 0-595-29555-X
Within a forty-two month period, the author concludes his trilogy, starting with "Romancing San Francisco," to "A Romance in Augsburg," to this last book, "Where the Birds Don't Sing," which includes sketches of the Vietnam War... All three novels are transformed into historical fiction, where in each sentence resides the truth and in each paragraph wonders freely the genius of the author's ability to express what is on his mind.
One migh conclude this is a suitable ending to a decade of challenges and changes that plagued the world over. Perhaps many, who read this, will see Vietnam in a different view from the infamous infantry perspective. One that allows the other side of a soldier's life to emerge, the everyday life of a support unit...
ISBN # 0-595-28180-X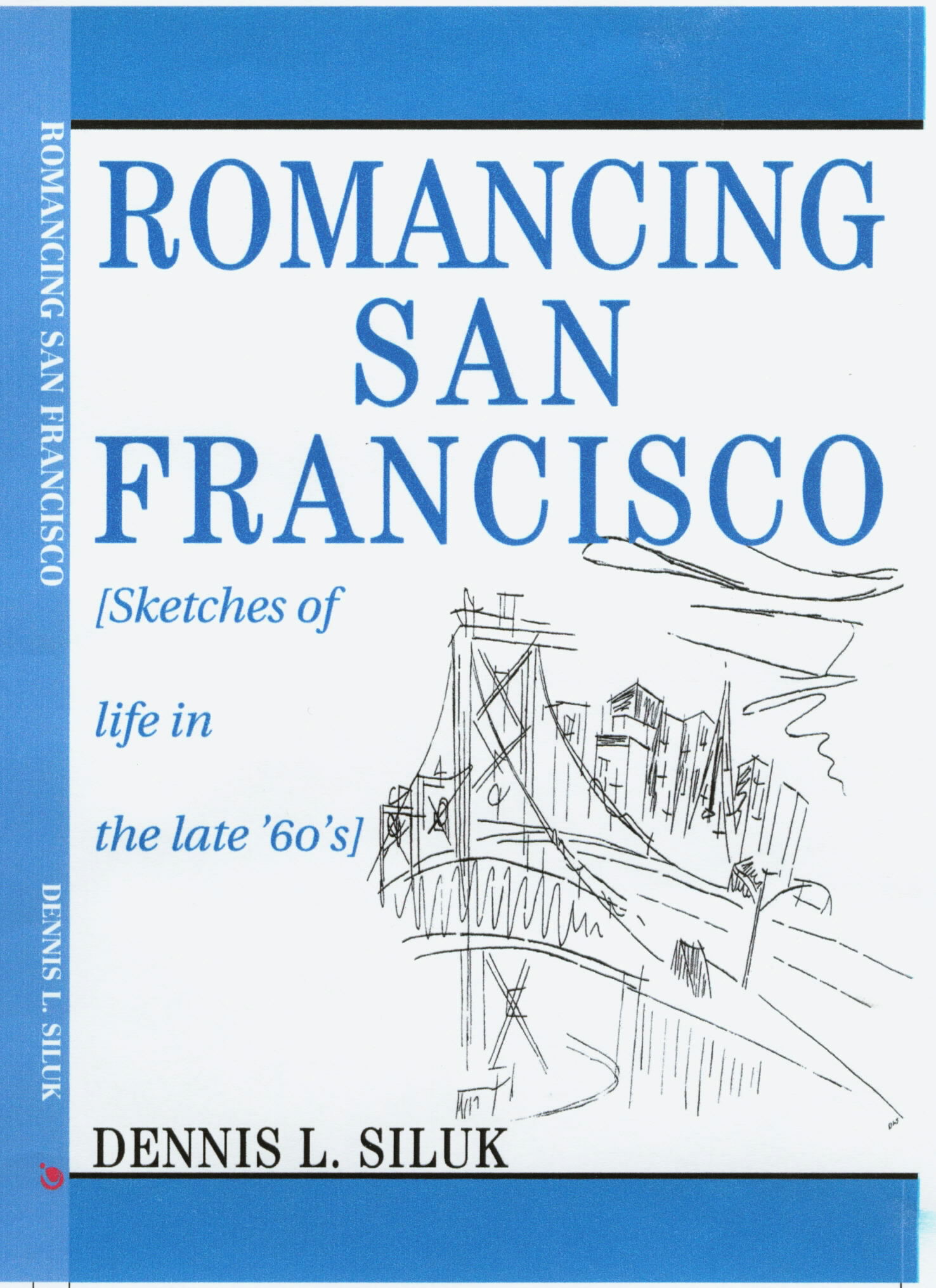 Some things have been left out of this book concerning the impressions of the times, in this unlikely story, that took place in San Francisco; -the times were more of an observation to me, now sketches of a life,-and I felt at the time as if I was looking in some big window of a store in downtown St. Paul, Minnesota, trying to wipe a circle in the dead of winter to see the toys. That is how I felt as a Midwesterner in San Francisco, like a toy in the window,-in this new era of freedom, sweeping the country, and it did, that is, it all started right there, right in San Francisco, the year, 1968-69; -most names are fictional, some are not...
ISBN # 0-595-27269-X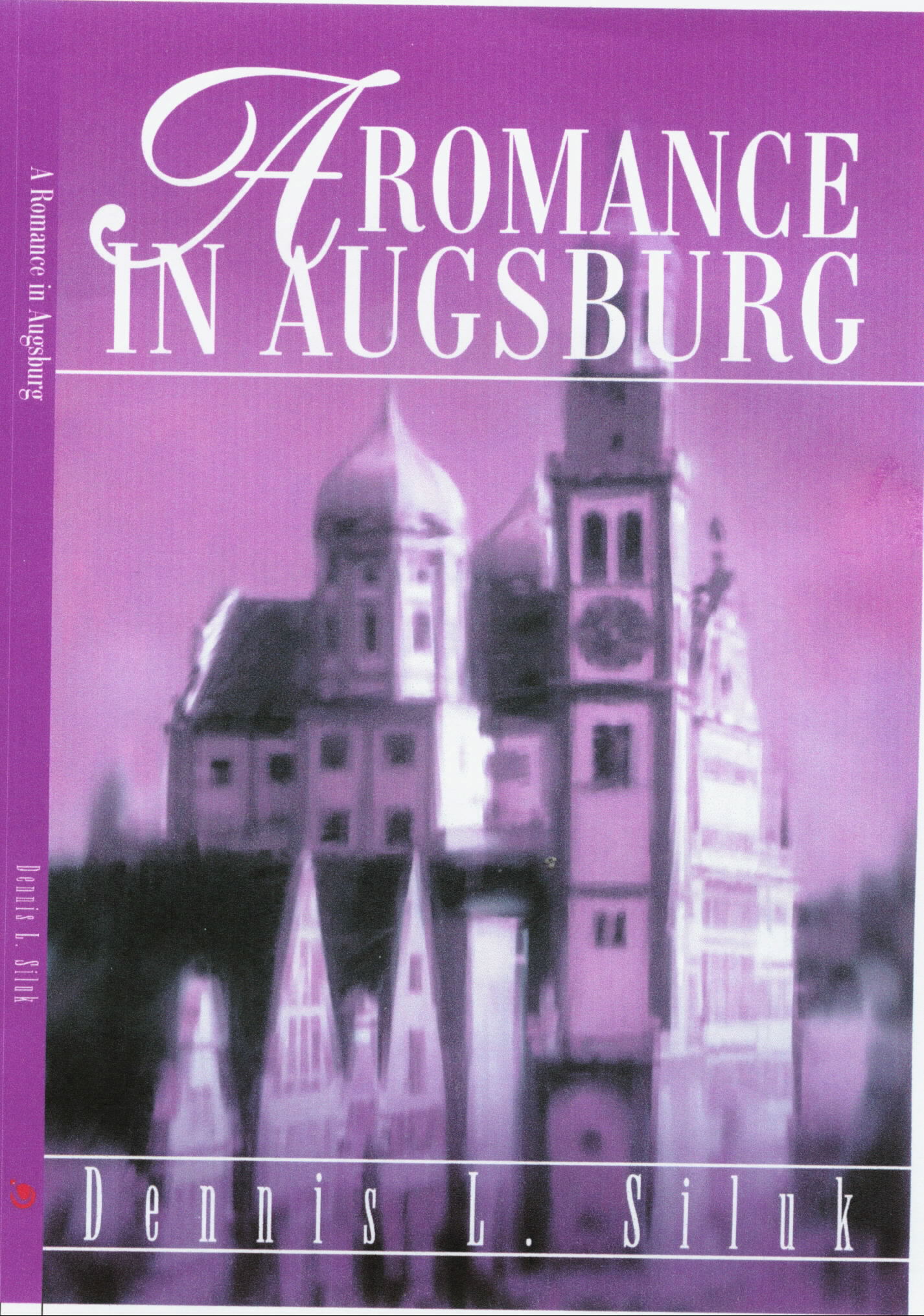 You are transported back to a time and place that is recognizable, 1970, West Germany; an American GI, and a Jewish-German girl with an illness are about to meet. It is a romance story that will be read and reread continuously. The author says, "It is memories fashioned with fiction about a real time, place: -it was all I had to work with..." adding, "...it was me working uphill all the time with this story...never again." Yet the genius in this story is the author's ability to express what is on his mind.
In the beginning of this story life seems tranquil, uneventful, yet the romance about to take place will be strikingly dramatic for the couple ....
ISBN # 0-595-26556-1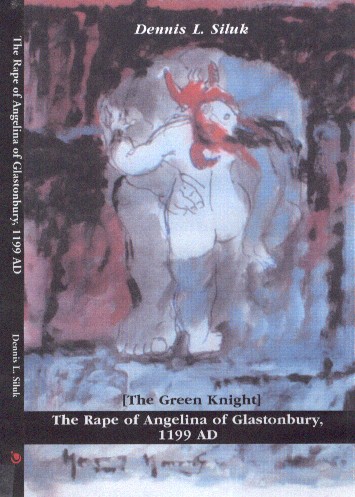 This is a story of suspenseful revenge. Where the hideous crime of a young 13-year old girl gets raped and has to face some disturbing but reassuring decisions. In doing so, there becomes not only desensitization in her revenge to the rapists, but a psychological blocking of the events. The story takes place in
Glastonbury, England
, after the 3rd Crusades, in AD 1199. The story takes you on a riveting edge of a quest to gain her life back, the one she lost, the one the rapists took away. The question is: Can she get it back? And if so, how?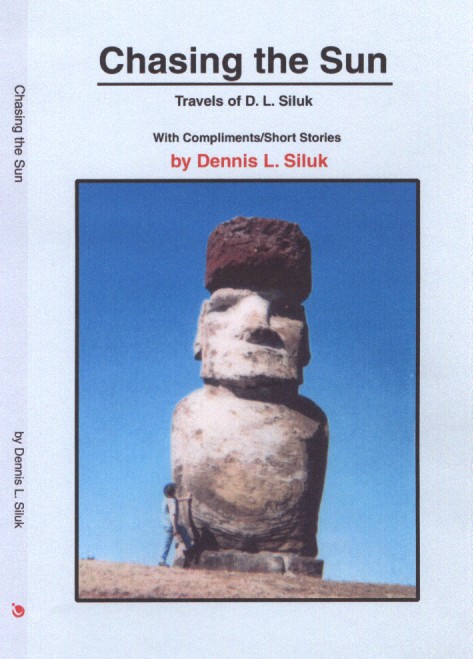 Dennis L. Siluk was born in St. Paul, Minnesota, October 7, 1947. Graduated from the University of Maryland, 1977, and Troy State University, in 1979, with degrees in psychology and sociology, and then studied theology for several months, continuing his graduated studies in counseling at the University of Minnesota, receiving his license thereafter. But his desire to travel has out lived his desire to continue in the area of behavior science. His travels have produced three books in the past and seven books in the present. This book traces that desire ... with pictures on some of his travels, and several pages of commentary. In addition, Mr. Siluk has added two of his poems from his earlier travels, which was put into his first book published in 1980, and four short stories, one that has been accepted as an entry for Nimrod Literary Award for short stories.
ISBN # 0-595-23985-4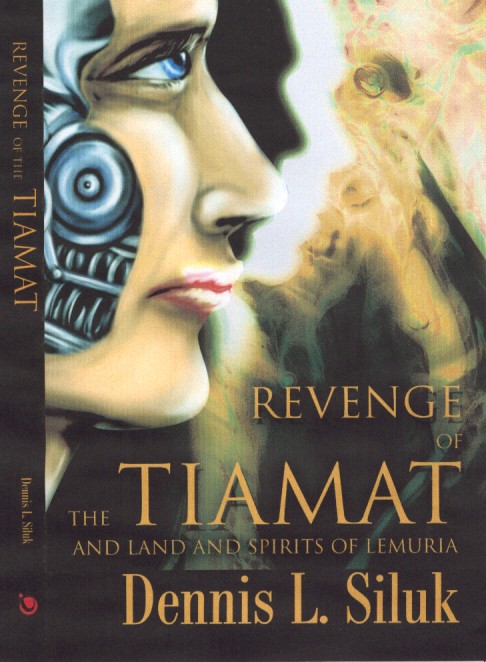 Siluk's Tiamat Trilogy, and his book, "Mantic ore..." have been compared to Star Trek, Stephen King, Michael Connelly and John Grisham's books. They are compelling, affecting, and portraying life at the edge. In this third volume of his Tiamat series, the hero becomes vulnerable, obsessed and somewhat investigative, partly because of his youth, and anxiousness. As with his previous two volumes, he faces the demon world, within his city state of Yort, and outside it. Good fiction will takes you on a journey; what humans could face, is what they will look at. A step into a shift in time; from one era to another; in the middle is the soul that wants to say, it is all worth while...
The second part of this book, you will find a conglomeration of hypnotic adventures; a spiritual journey throughout the land of Lemuria [ancient Pacific], counter balance to Atlantics.
ISBN # 0-595-24333-9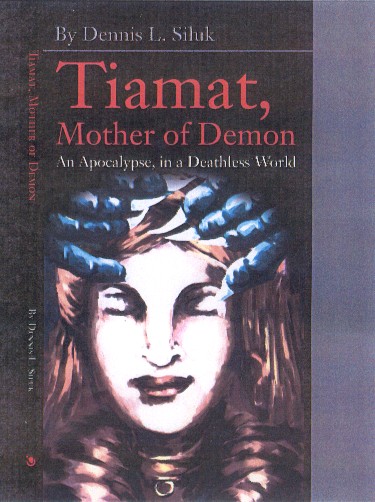 Long before the conquests of Attila, king of the Huns, Hannibal, Genghis Khan, Tamerlane, Alexander the Great, and Gilgamesh (half god and half man) king of the Uruk, there lived an antagonist and savage eyed race called the demonic gods (with angelic, beast and human traits) who ruled the underworld and tried to rule the upper world. This story is about that race and their attempts to do just that.
The year is 6807 BC, the Age of Pride.
ISBN # 0-595-22257-9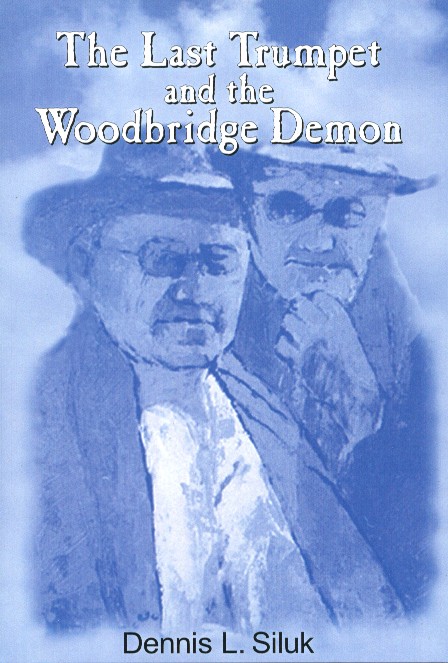 Since the early eighties, Dennis L. Siluk has had visions. He has made a connection between these visions and events from the Book of Revelation.
He compares what he has seen with events that Revelation prophesied, both for the past and in the future. In the "The Last Trumpet and the Woodbridge Demon" Siluk details frightening experiences he and his mother had. He feels there were demons involved, including the Woodbrigde Demon.
Now in the bookstores!
and